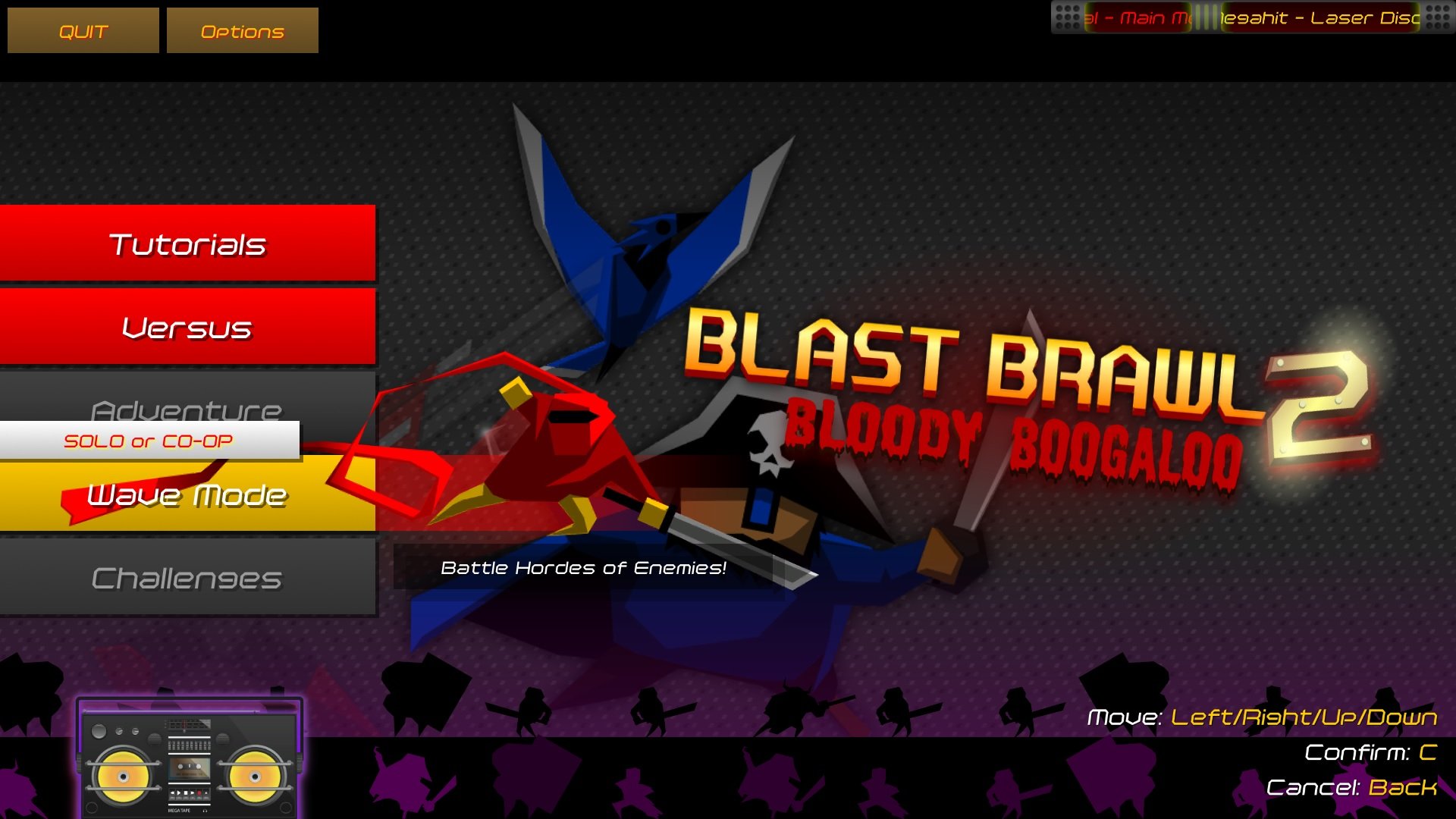 'Blast Brawl 2: Bloody Boogaloo' is coming to the Xbox Game Preview Program very soon, this according to developer Mind's Eye Games. The title is a side-scrolling, hack-and-slash, bloody action title, and will be available to the via the Xbox One program on October 26, the same date as for Steam early access. The title will be available for only $14.99.
The game features a varied character roster, each with unique fighting styles and tactics; fast-paced combat featuring one-hit kills and no health bars at all; a Wave Mode where you fight off hordes of enemies; and a huge library of over 20 hours of music from more than 40 different artists. The game features seven characters including a swift Ninja who can vanish in an instant, a precise Sniper who can pick targets off at range and plant mines, a tanky Vanguard equipped with a shield that blocks attacks and can create shock waves, a trickster Pirate who can wreak havoc on an enemy's movements and fly across the battlefield with his trusty parrot, a rocking Viking who repels enemies with guitar riffs and leaps into combat by flipping wildly with his axe, a bold Warrior with an electrified sword and broad swings, and a cunning Brawler with rapid strikes and equipped with a shotgun as an alternative.
You can check out the game description followed by the Xbox One game preview trailer below:
Earth's greatest warriors have been sucked up through a mysterious portal that has suddenly appeared. These skilled fighters have all been transported to another dimension and must now fight for their lives. Kill or be killed is the aim of the game but staying alive is going to be seriously challenging as the combat is pretty damn fast. With brutal enemies coming at you much quicker than you'd like, it only takes a split-second for your precious fighter to be a goner. You won't be fighting alone though, as you can fight it out in eight player matches or team up with others to defeat endless hordes of enemies in Wave Mode.