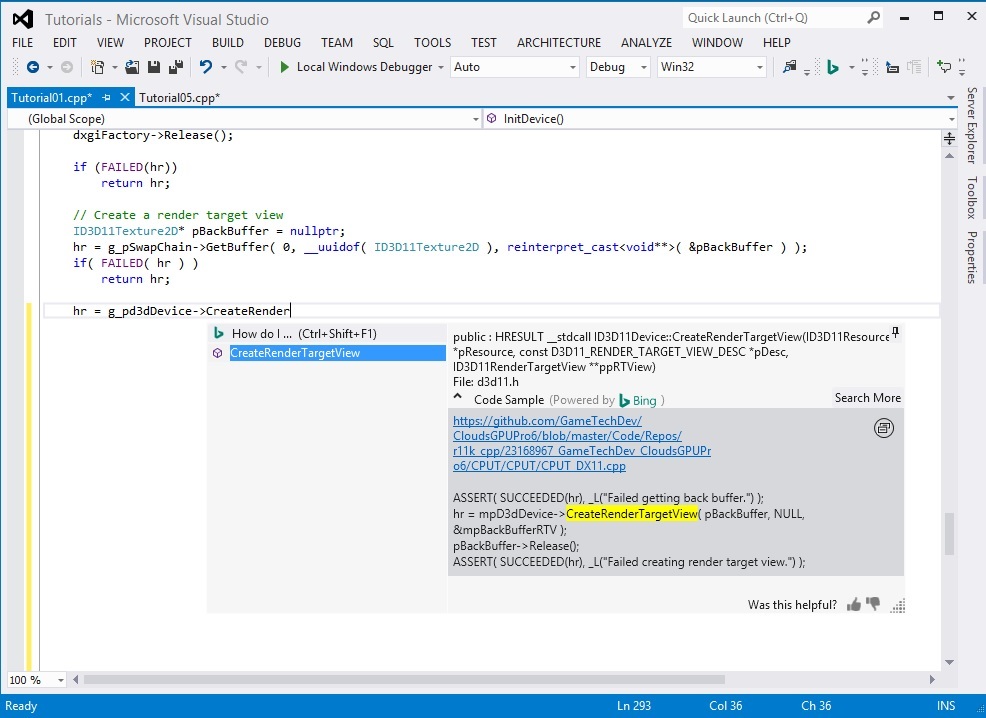 Microsoft today announced a major update to Bing Developer Assistant and it now supports C++. It now supports code samples access in your IDE environment, project search from popular sources and Bing powered contextual search for C++.
With the addition of 43 Million C++ code samples, our total corpus is now of 64 Million code samples. In addition to MSDN, stackoverflow and GitHub we have sourced code samples from specialist C++ domains like cppreference.com and cplusplus.com which gives developers a strong base of options to choose from. Now you have access to thousands of code samples for CRT (C runtime libraries), STL (standard template library) and various other open source C++ libraries like Boost, Direct3D, OpenCV etc. from within Visual Studio.
You can access all the above code samples in two ways:
Automatic code samples in your IntelliSense experience
Code samples for your tasks using natural language in the "How do I – box" (Ctrl+shift+F1) or in the Bing search box
Download the updated Bing Developer Assistant from here. Read about this latest update in detail here.