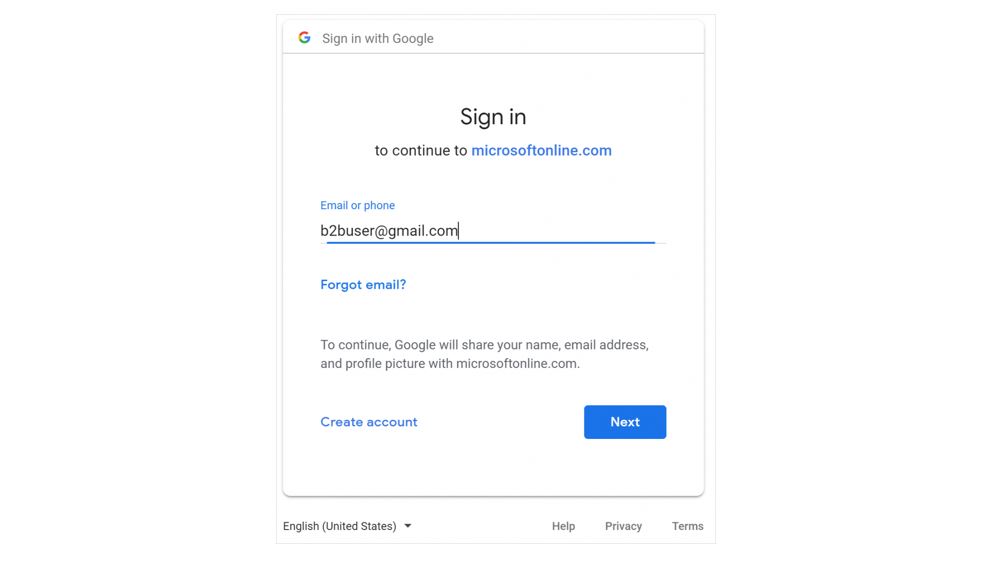 Azure AD business-to-business (B2B) collaboration feature allows organization using Azure AD to work securely with users from any other organization. Those organizations need not have Azure AD, and if the invited user doesn't have a Microsoft account or an Azure AD account, it will be created for them seamlessly. It is one of the fastest growing features of Azure AD and more than a million users are invited to collaborate each month using Azure AD B2B.
Today, Microsoft announced the public preview of support for Google accounts. Yes, they are announcing federation with non-Microsoft identity providers and Google is the first such third-party identity provider. Once Google federation is done, when you invite a Gmail user, the user can use the Google account to sign in and collaborate. They need not create an Azure AD account or Microsoft Account as before to get access to the files. Here's how it works:
If the guest user is not signed in to Google, they're prompted to sign in to Google.
If the guest user is already signed in to Google, they'll be prompted to choose the account they want to use. They must choose the account you used to invite them.
Learn more about this new feature here.
Source: Microsoft