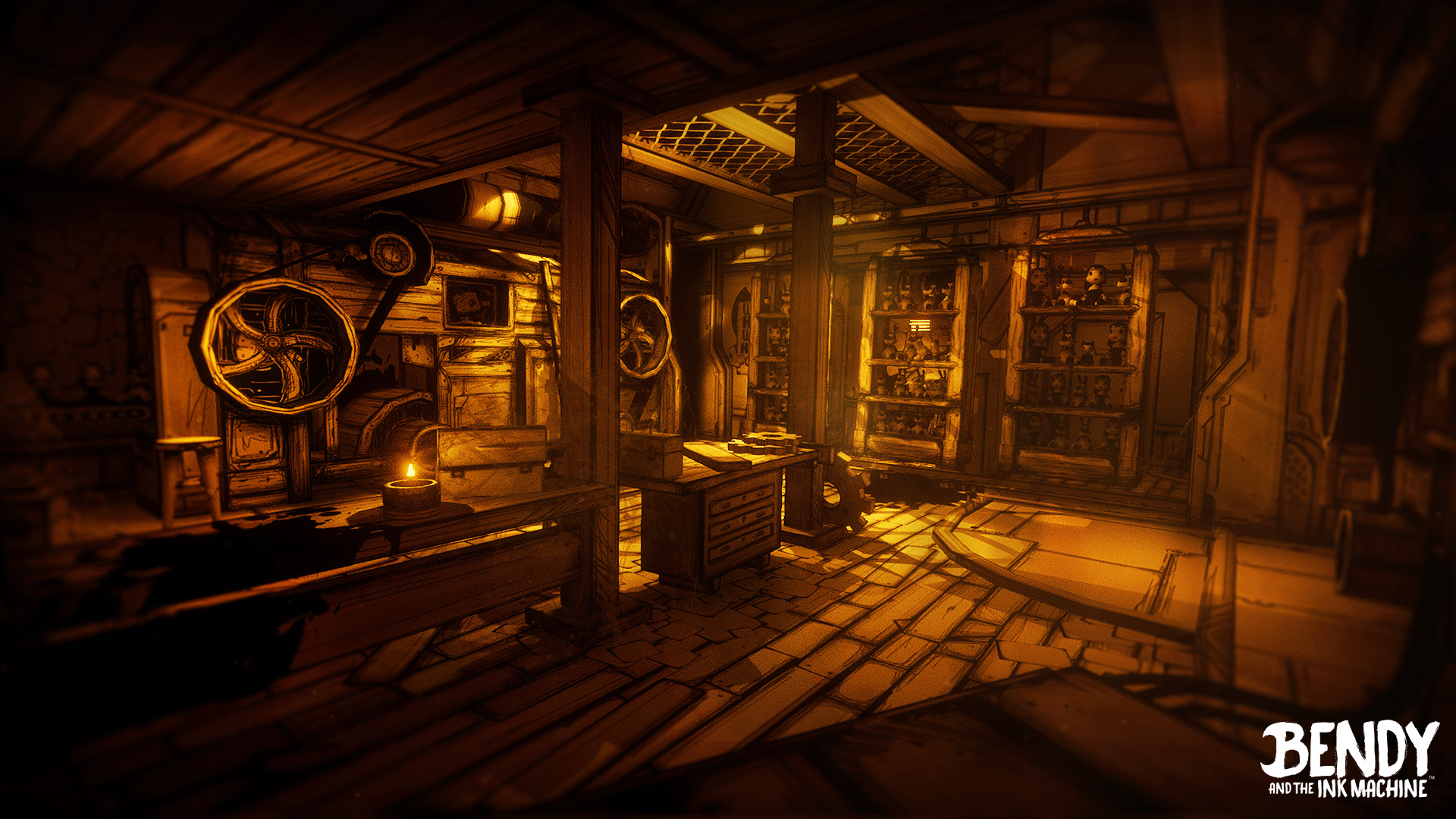 Xbox One players will soon be able to dive into the dark world of Bendy and the Ink Machine when it releases for the console this fall.
Bendy and the Ink Machine is an episodic puzzle horror game that promises to "forever ruin your childhood love of cartoons." Playing as Henry, you'll explore an abandoned animator's workshop and revisit demons from your past.
Developed by TheMeatly Games, it is being published by Rooster Teeth Games for consoles, and the retail version will be available to purchase exclusively at GameStop.
"Bendy and the Ink Machine immediately hooks the player with its original, twisted storyline and haunting graphics," said David Eddings, Head of Publishing at Rooster Teeth Games. "TheMeatly Games has developed an incredibly unique and atmospheric experience and our partners at GameStop are offering gamers the opportunity to secure their chance to experience it on console for the very first time.'
"GameStop has always been committed to bringing exciting and creative content to more gamers across the globe," said Eric Bright, Vice President of Merchandising at GameStop. "We are thrilled to partner with Rooster Teeth and TheMeatly to be the exclusive home of the limited-edition production disc of Bendy and the Ink Machine."
Bendy and the Ink Machine is due out in October for Xbox One and PlayStation 4 for $19.99. A Nintendo Switch version will also be available for $29.99. It will contain all five chapters of the game.
Via: Rooster Teeth