Speaking of Blackberry, the company has just updated their Blackberry Messenger beta app for Windows Phone.
Separate from their main Windows Phone app, in the beta the company tries out new features.
The latest update brings Channels support to Windows Phone.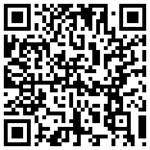 BBM Channels is a service from BlackBerry that allows users and brands to create channels within BBM. Users can subscribe to the channels while the channel owners can push out custom content to subscribers. Channels include anything from personal users to brands to communities.
With several tens of millions of users still on BBM our readers may enjoy this new feature by downloading the app here.