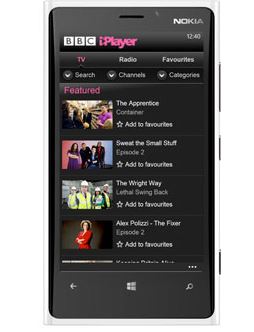 Joe Belfiore today tweeted that BBC iPlayer app is coming to Windows Phone users in UK. As previously mentioned by BBC, the app is just a wrapper of BBC iPlayer Mobile website. Due to tech limitations, BBC is releasing such app and it is only for Windows Phone 8 devices. May be in the future, we can expect a full fledged app from BBC for Windows Phone 8 devices.
The Windows Phone 8 application – consisting of a shortcut to the mobile optimized website, live tile and media player.

Unfortunately, platform limitations with Windows Phone 7.5 have meant we've been unable to provide the same quality playback experience as on Windows Phone 8. This led to the joint decision not to make BBC iPlayer available on Windows Phone 7.5.
Download it here from the Windows Phone Store for free.
Source:Joe Belfiore