DICE's Battlefield V is coming on November 20th, but it will be launching without a vital segment of its multiplayer offering: Battle Royale.
The actual release date of the mode has been moved to March 2019 as part of the game's live-service structure. Called "Firestorm", Battlefield V's Battle Royale will arrive as part of that month's Trial by Fire chapter.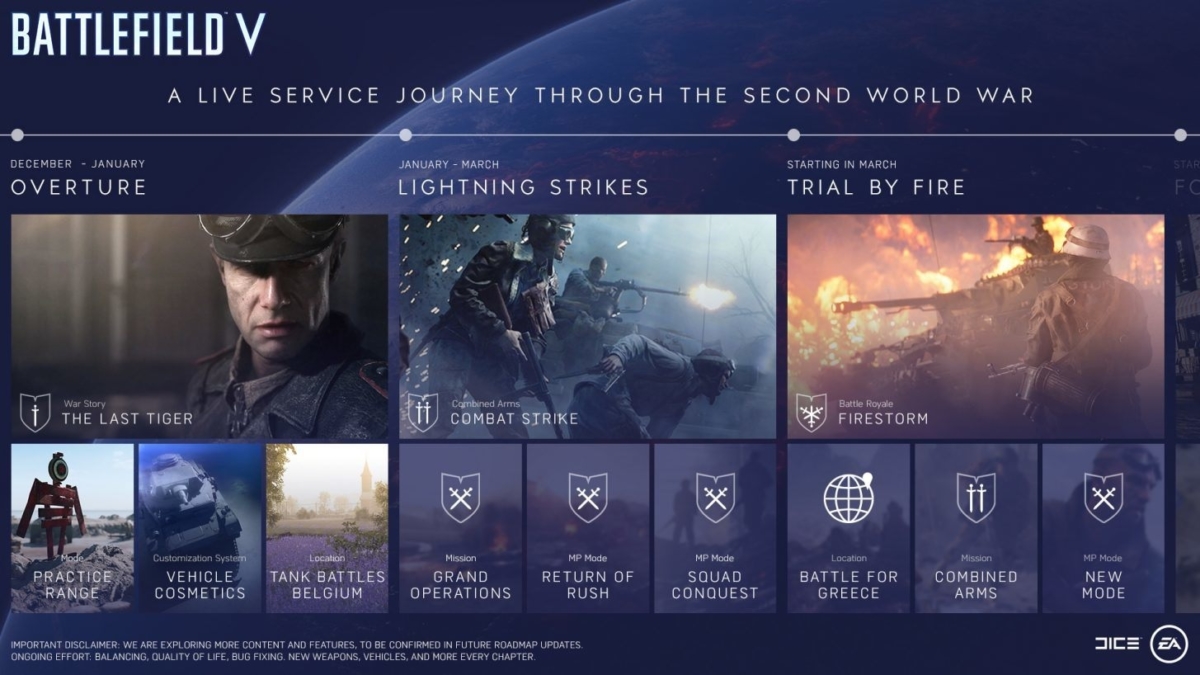 Other parts of the game's content release schedule were announced, too. Between December and January, "Overture" will bring with it vehicle cosmetics, a practice range and tank battles in Belgium. A single-player story mission entitled "The Last Tiger" will also be available.
Between January and March, "Lightning Strikes" will see the Return of Rush, a fan-favorite game mode along with Squad Conquest. It will also the return of Grand Operations. A new mode called "Combat Strike" will be added, too.
Alongside the Battle Royale mode, March will see players take up arms in the "Battle for Greece" alongside a new mode.