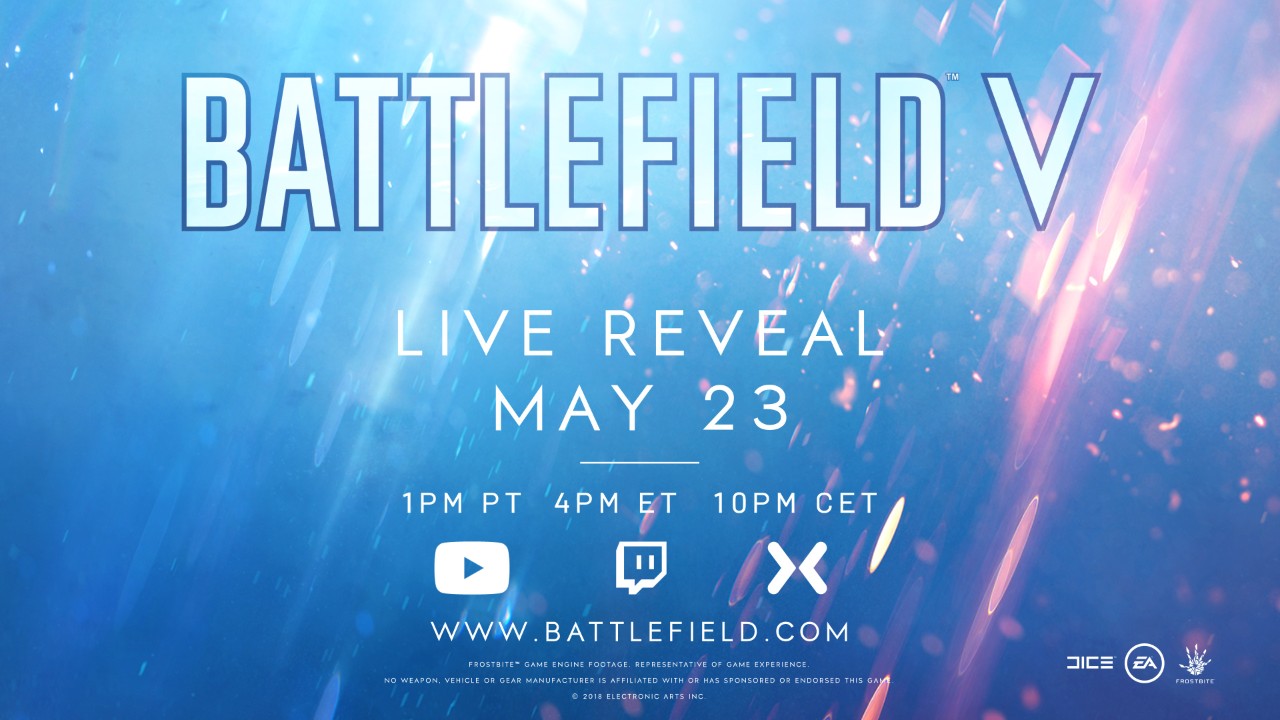 EA is set to reveal the newest entry in the Battlefield franchise next week on May 23. This news, confirming the name Battlefield V, comes after weeks of rumors surrounding the title.
A first look at the game begins on May 23 at 1PM PT/4PM ET. During the reveal, the development team will discuss their vision for Battlefield V and what players can expect. The stream will be hosted by comedian Trevor Noah.
According to rumors that correctly pegged the title as Battlefield V, this next entry is supposedly set during WWII, much like last year's Call of Duty. Another report indicates that EA has prototyped a battle royale mode for Battlefield V, but plans may change and the popular mode won't necessarily release when the game does.
EA will show off more of the game at its EA Play event on June 9, just before E3 kicks off.
Battlefield's main competitor, Call of Duty: Black Ops 4, will be revealed tomorrow at 10AM PT/1PM ET.
Via: Battlefield