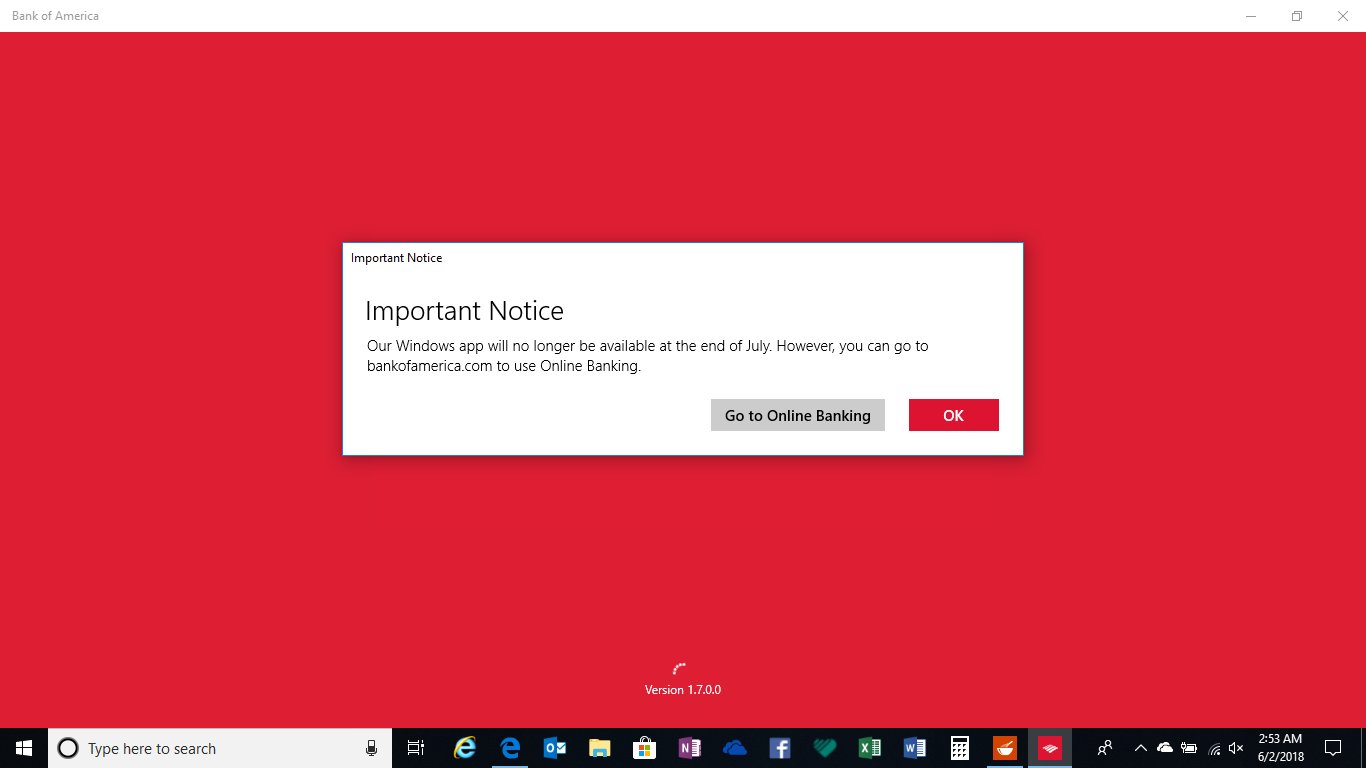 A months ago we reported that Bank of America, USA's second-largest bank, was warning customers that their app would be withdrawn from the Microsoft Store at the end of July.
A little earlier than expected, the app is now no longer available to download from the Store.
Like many other companies, BoA is suggesting Windows users go to their website.
The withdrawal of the app may be symptomatic of the hundreds of millions of Windows 10 users ignoring the Store and using web applications in any case, a problem Microsoft has not been able to solve yet.
Hopefully, PWA  which does not require much effort may still be a possibility in the future, though there is, of course, no guarantee it will offer all the features of the proper app.