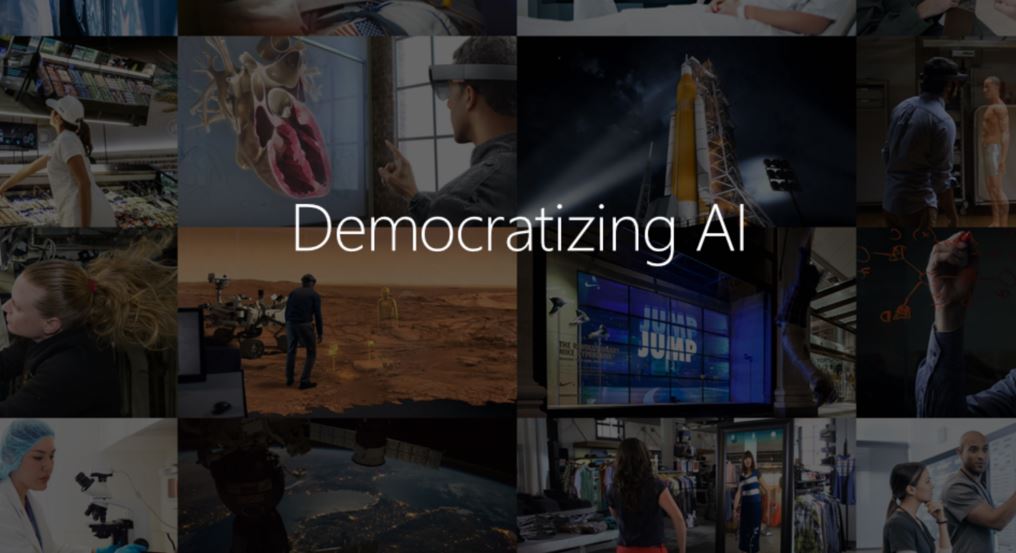 In the wake of Microsoft's announcement of its collaboration with NVidia to install their NVIDIA DGX-1 supercomputer on the Azure cloud, Microsoft scored another coup by announcing that Azure will be the preferred location to run OpenAI experiments.
OpenAI is a $1 billion initiative by Tesla CEO Elon Musk and Y Combinator President Sam Altman to accelerate AI research in the public so any advances could be shared equally with the whole world, rather than being a proprietary advantage for any one company.
"We have a very high need for compute load, and Microsoft can help us support that," says Altman.
The deal gives Microsoft increased access to OpenAI's deep bench of robotics and experts, helping Microsoft become a better provider for AI services, which would ultimately help Microsoft serve their corporate AI-using consumers better.
"You want to get a good feedback loop going," says Microsoft Executive VP of Cloud and Enterprise Scott Guthrie. "That helps you ultimately build a better platform."
Microsoft may also collaborate on AI projects with OpenAI.
"We're exploring a couple of specific projects," Altman says. "I'm assuming something will happen there."
Guthrie says, "any application is ultimately going to weave in AI," and Microsoft wants to be the company that helps developers do the weaving.
"In the coming months we will use thousands to tens of thousands of these machines to increase both the number of experiments we run and the size of the models we train," OpenAI said in its post.
OpenAI and Microsoft want to "jointly build an even richer ecosystem around artificial intelligence" and "learn as fast as possible," Guthrie said, to aid "understanding the art of the possible."
"Anyone who wants a trained neural net model to handle real enterprise workloads either uses multiple GPUs or twiddles their thumbs for days," says Chris Nicholson, founder of Skymind, a  startup that helps other companies build deep learning applications and who already uses Microsoft and Amazon's cloud services. "So every company that needs AI to improve the accuracy of its predictions and data recognition [will run] on them. The market is large now and will be huge."
Guthrie noted that Microsoft had expertise in serving large business customers and handling large amount of data, and "combined, they help make Azure an even more differentiated platform."