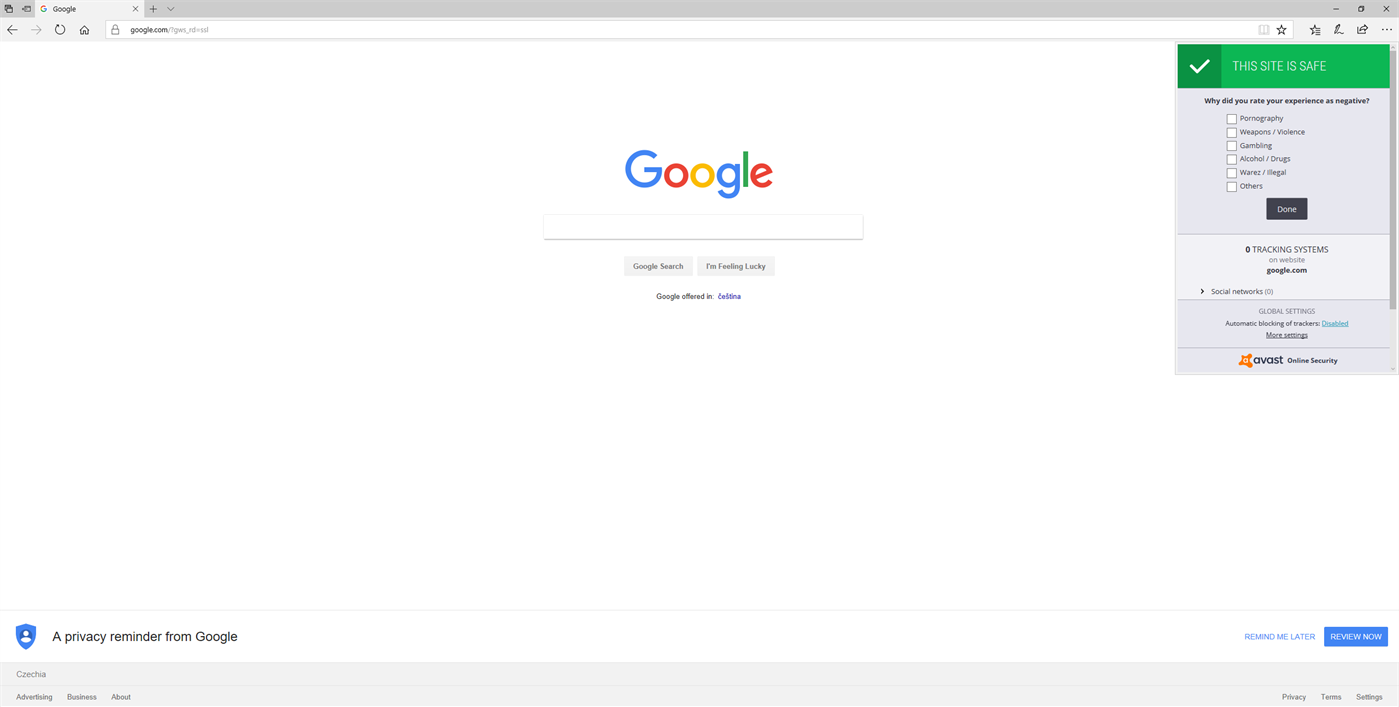 Avast has now released their web reputation plugin for Microsoft Edge web browser.  This extension will check every site you visit to ensure nothing puts you or your data at risk. It will warn you if a site you visit is deemed untrustworthy by its community of 400 million.
Features:
Identifies and blocks phishing sites trying to steal your data
See how website has been rated by a growing community of 400 million Avast users
Easily check the rating of any website just by hovering over the link
Warns you when you're visiting websites with bad reputations
Rate a website effortlessly, marking them with a thumbs up or a thumbs down, to help other users know where to avoid
Blocks annoying tracking cookies that collect data on your browsing activities
Download it here from Microsoft Store.