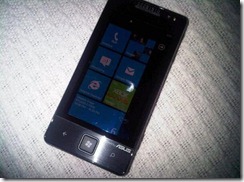 With the divorce between Garmin and Asus confirmed, the future of Windows Phone 7 handsets was in question.
"Regarding Windows Phone 7, we haven't yet decided yet we would like to do," Jonney Shih, the Chairman of the Taiwan-based electronics maker, told Forbes in an interview, but continued  "We try to develop on different platforms."
The chairman of Asus however confirmed that a Windows Phone 7 handset was still on the way, albeit only in 2011, and will be branded solely an Asus device.
He also mentioned the company was looking at developing handsets supporting LTE
"We hope to have some kind of lead in LTE phones…We are still judging the best timing for that." he said.
Read more at Forbes here.