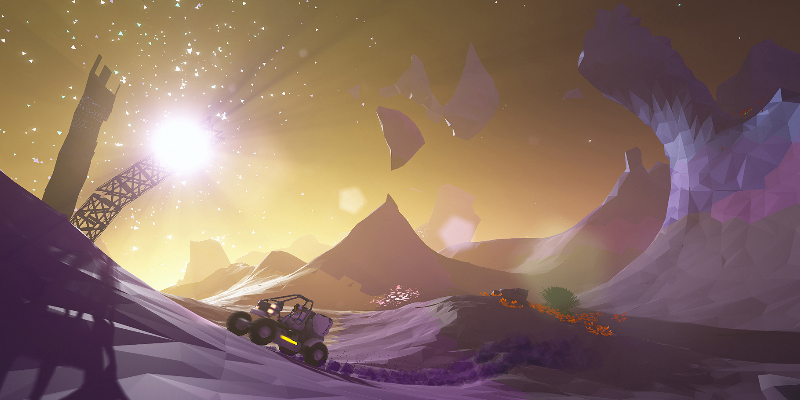 Astroneer was announced for both the Xbox One and Windows Store a while back, and the only release window known was simply "December". The team over at System Era worked hard to hit that goal, and the game will release on both the Windows Store and Xbox One tomorrow as a Game Preview. This means that players will be able to purchase and play the game before it's finished, as well as potentially influence the development of the game.
Astroneer is a game that's focused on exploring space as you hunt for mysterious riches and resources across the galaxy. Whilst you can go through the adventure all on your own, online co-op is also available.
Development of the game began about two years ago, although it was completely part-time. When asked about why the team chose to go with both Game Preview and the Xbox platform, System Era's General Manager Brendan Wilson stated that it was because of the freedom offered.
We admire early access development models for democratizing how games are made.
Wilson went on to say that without players having the freedom of choice to support the game while it's in development, they'd be forced to go to a publisher for funding, and said publisher could decide the entire fate of the game. Game Preview allows the players to be both the team's source of funding and direction, and also helps to grow a dedicated community.
Microsoft is the only console manufacturer currently offering games that are in development to be purchased and played as a preview, which is the main reason it went to Xbox. Additionally, the Xbox Play Anywhere program is a great boost for consumers, allowing them to buy the game on one platform and get it on both PC and Xbox.
Wilson says that while Astroneer's first release might be buggy and incomplete, it's the foundation for a massive game, and he stressed that you should be prepared to be an early adopter if you want to buy it this early. You'll want to be ready to submit some feedback, deal with some crashes, and prepare for issues, but the future's going to bring plenty of changes.
Astroneer's future does look bright, and seeing how it evolves after tomorrow's launch will be great to watch.
What do you think about Astroneer? Will you buy it while it's still a preview, or are you going to wait until it's finished? Let us know in the comments below!