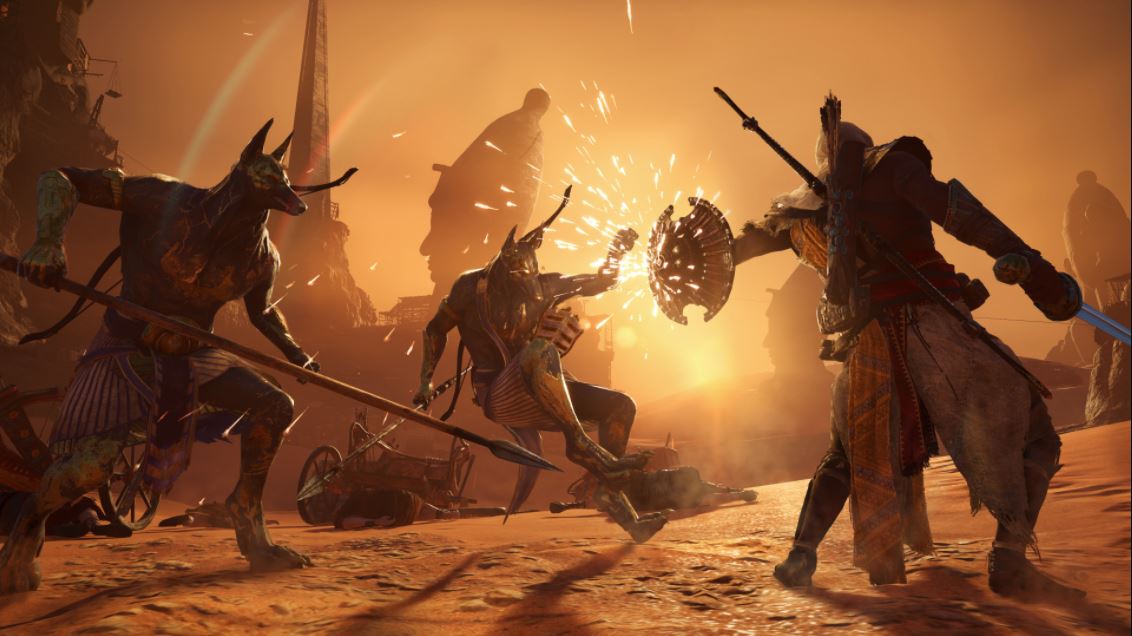 Ubisoft lost a lot of good will after the botched release of Assassin's Creed Unity, but the developer is earning it back through Assassin's Creed Origins. Not only was it one of the most well-received Assassin's Creed games in years, Ubisoft has also been supporting it constantly since its launch with free DLC and monthly events. Tomorrow, those playing on PC get another treat.
Assassin's Creed Origins on PC will be getting a free DLC tomorrow called the Animus Control Panel. It's a clever way to mod the game and have it make sense within the context of the universe.
Ever wanted to breath underwater, or battle alongside an army of hippos? ACO's Animus Control Panel let's you play God and drops for free tomorrow, exclusively on PC! pic.twitter.com/WRcGIdpMCQ

— Ubisoft (@Ubisoft) April 18, 2018
Through the Animus Control Panel, players can tweak different parameters—nearly 70 in 11 categories—to allow otherwise unattainable abilities. These can range from visual changes like playing as someone other than Bayek to gameplay changes. If you want to bring back one-hit assassinations, you can do that. Want to control an army of hippos? Boost your movement speed? You can do that too.
As of right now it looks like console players will be missing out on this DLC. Here's hoping that it can be brought to Xbox One in the future, though.