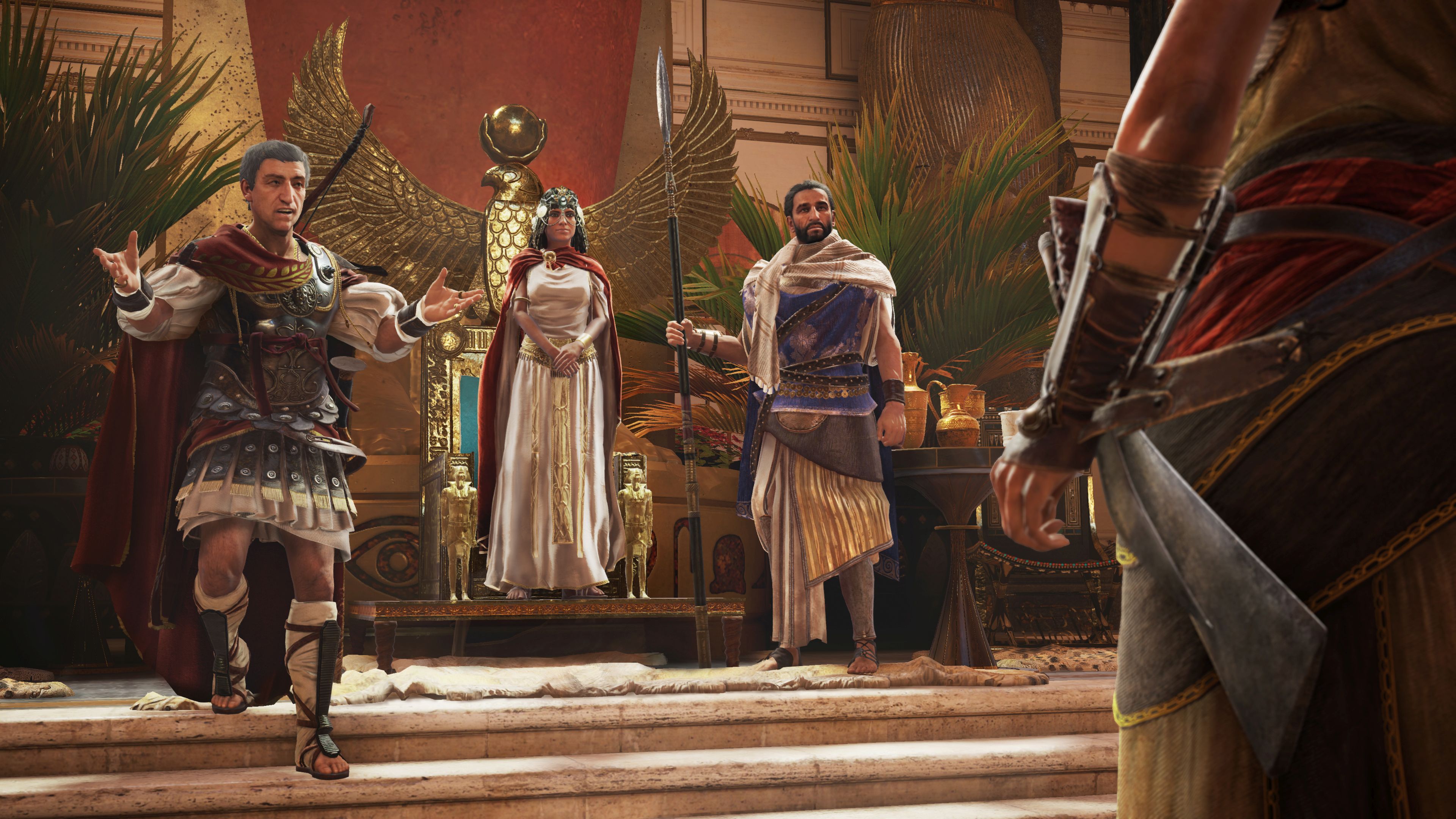 Update: Ubisoft has confirmed Assassin's Creed Odyssey through a tweet sent from the game's official Twitter account, giving us a brief glimpse of it.
---
Original: When Assassin's Creed Origins (codenamed Empire) was revealed in a report by Kotaku, that same report stated that sections of the game were supposed to take place in ancient Rome, however they were removed. A 4chan post, which was corroborated by this report, mentioned that "there are talks about making a trilogy of this same character, so they might explore Greece/Rome next." Ever since, rumors have pegged the next Assassin's Creed game to be heading to ancient Greece, and a new promotional keychain may have outed it.
Discovered by French website JeuxVideo-Live, the keychain appears to be that of a Spartan helmet, with the name Assassin's Creed Odyssey on its packaging. JeuxVideo-Live believes this image to be true as it came from a credible source.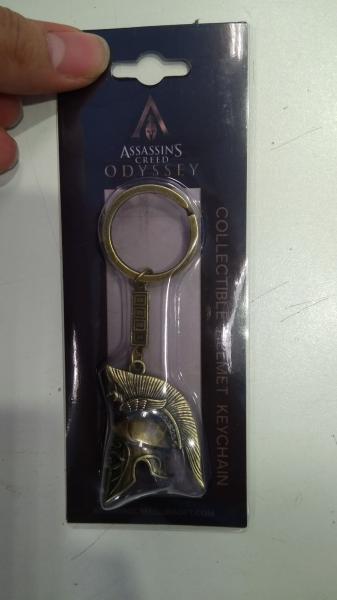 Adding to its credibility, Kotaku's own Jason Schreier commented on Twitter that he's known about the game for a "few months." Schreier further explained the information he's heard regarding Odyssey in another report on Kotaku.
Apparently Assassin's Creed Odyssey will add more RPG-like mechanics just as Origins did. This time, sources say that Odyssey will include dialogue options, a first for the series. In addition, you'll reportedly be able to play as either a male or female protagonist. Builds that Schreier has heard about did not feature Bayek or Aya from Origins, but instead new protagonists.
Many were hoping that Assassin's Creed would once again take the year off like the series did with Origins to allow for more development time and innovation. The 1-year break did wonders for Origins' reception, and fans did not want to see the franchise go back to being annualized so quickly. There is no indication on the keychain that points to a 2018 or 2019 release date, but its existence would lead me to believe Odyssey is releasing sooner rather than later. In fact, Schreier reports that the game is set to be out during Ubisoft's 2019 fiscal year, which ends on March 31, 2019. All signs are pointing to a fall 2018 release at this point.
Though Origins wasn't officially unveiled until Ubisoft's E3 press conference last year, the company did tease it ahead of time in May 2017 by tweeting an image of the Assassin insignia. It's a little odd that Ubisoft hasn't even hinted that Assassin's Creed will make an appearance at this year's E3, but they could be saving that for the show.