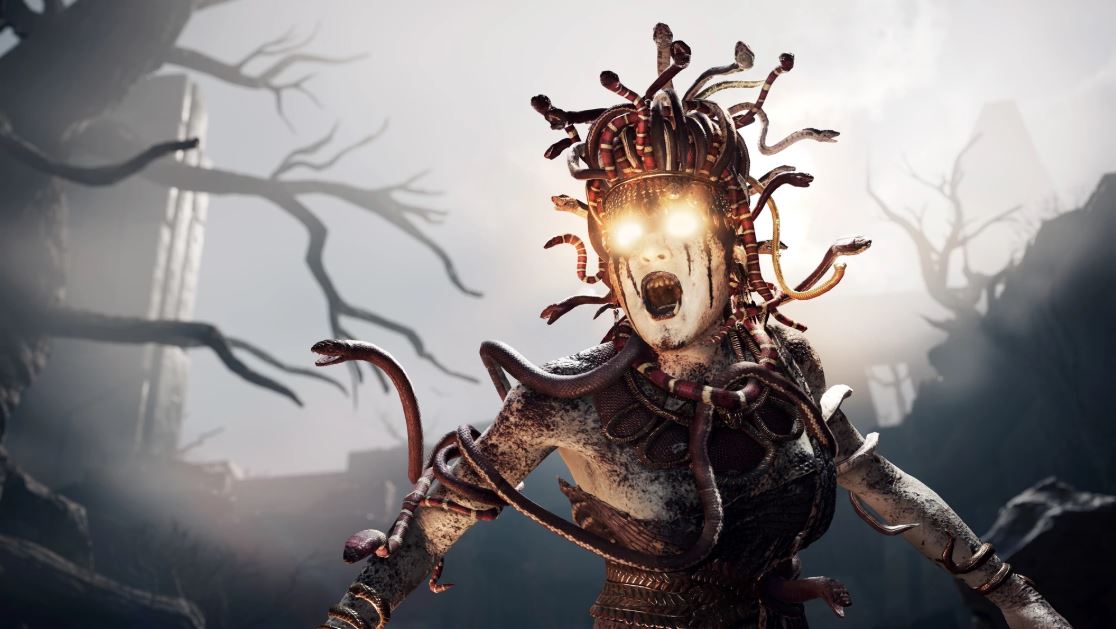 History is its playground, but that doesn't mean the Assassin's Creed series can't take some creative liberties when possible. From the beginning, Ubisoft has woven together fact and fiction, reality and fantasy, to create a compelling universe taking inspiration from the cultures it portrays. Now that Assassin's Creed Odyssey is taking us all the way back to the Peloponnesian War of ancient Greece, we'll see Greek mythos take center stage at certain parts in the game.
One such part features a boss battle with Medusa, and IGN got a good look at how it can play out.
It's important to note that this appears to be endgame content as Medusa is level 50. As explained by the game's lore, Medusa is a human that was corrupted by a Piece of Eden. Because your character—whether you play as Alexios or Kassandra—has First Civ DNA and wields the broken spear of Leonidas, you're able to hold your own against these mythical enemies.
Assassin's Creed Odyssey will release on October 5, 2018 for Xbox One, PlayStation 4, and PC. You can pre-order it from the Microsoft Store for $59.99.