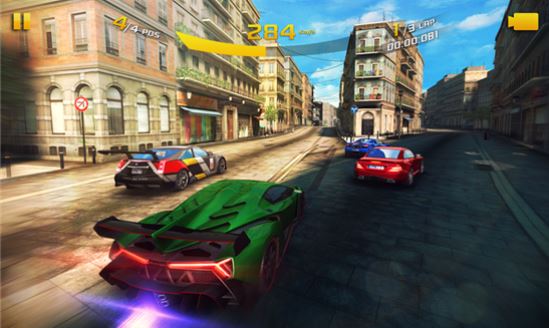 The much awaited Asphalt 8: Airborne from Gameloft is now available for download from Windows Phone Store. Asphalt 8 is the latest in the series of one of the best arcade racing game and it features new driving engine as well.
Game Description:
LUXURY DREAM CARS
• 47 high-performance cars (80% of them NEW!)
• Top licensed manufacturers like Lamborghini & Ferrari
• Newly recorded high-fidelity car motor sounds for realistic audio immersion

GET AIRBORNE
• Hit the ramps and take the race above
• Perform barrel rolls and wild 360º jumps
• Maneuver through the air, pulling stunts while racing

NEW EXOTIC LOCATIONS
• Race in 9 different settings like Venice, Guiana & the Nevada Desert!
• Discover plenty of hidden shortcuts

NEW FEATURES FOR SPEED FREAKS
• 8 seasons & 180 events in Career mode
• A detailed damage system
• Check out the new Infected and Drift Gate game modes

SIMULTANEOUS MULTIPLAYER & GHOST CHALLENGES
• Simultaneous multiplayer action for up to 8 real opponents!
• Dare friends to asynchronous races
• New leaderboards

MUSIC TO REV YOUR SOUL
• A heart-thumping mix of amazing licensed music for your game
• Featuring real tracks from Bloc Party, Mutemath & The Crystal Method!
Download it here from Windows Phone Store for $0.99.