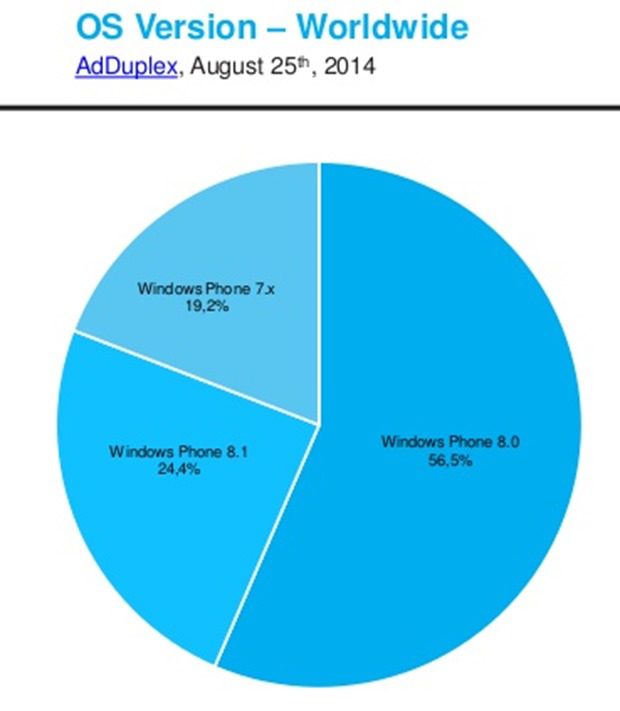 In little more than a week, on the 9th September, Windows Phone 7.8 will hit end of support, meaning the phones will no longer receive any security updates.  We have also seen Skype, a Microsoft first-party app, drop support for the OS, and the next step would presumably be creating a modern app frame work which will not be compatible with these 2-4 year old handsets.
The only fly in the ointment is illustrated above – a very large proportion of Windows Phone users are still using Windows Phone 7.x, despite developers increasingly dropping support for the OS.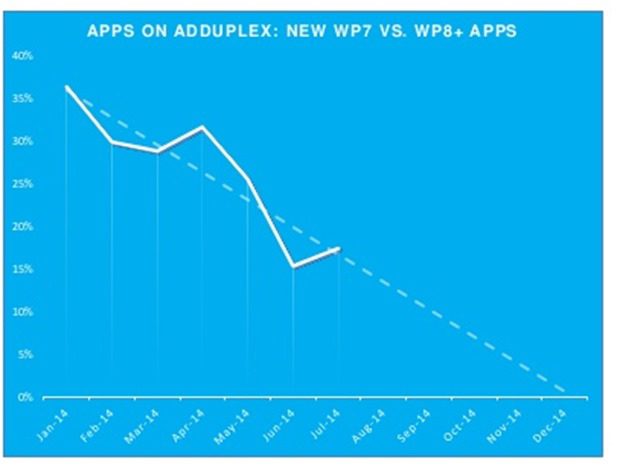 AdDuplex estimates by the end of the year no 3rd party developers will be maintaining their Windows Phone 7 apps anymore.
The mass of users on Windows Phone 7 does not have to be a problem however – the 9-10 million Windows Phone users can represent a sales bump for Windows Phone, just like the sunsetting of Windows XP has helped some PC OEMs over the last quarter.
The big risk is that when these users upgrade, it will not be to a Windows Phone, but to an Android handset. In the second half of 2014 however there are going to be a pretty large number of cheap, competitive and attractive Windows Phones that can compete directly with Android on price, such as the recently released Xolo Win handset.
Microsoft needs to start marketing these handsets directly at Windows Phone 7 users, using their own direct channels such as emails and phone numbers gathered during registration, and need to start offering these users attractive incentives to upgrade and stick with Windows Phone.
Incentives can include those which are pretty cost neutral to Microsoft, such as offering them a large amount of storage on OneDrive, or those with minimal cost, such as a $10 voucher towards a new Windows Phone (which can be a significant saving for the new, cheaper handsets that sometimes only cost $50).
Either way this opportunity is not something Microsoft should be leaving to chance or should be passive about.
Do our readers agree?