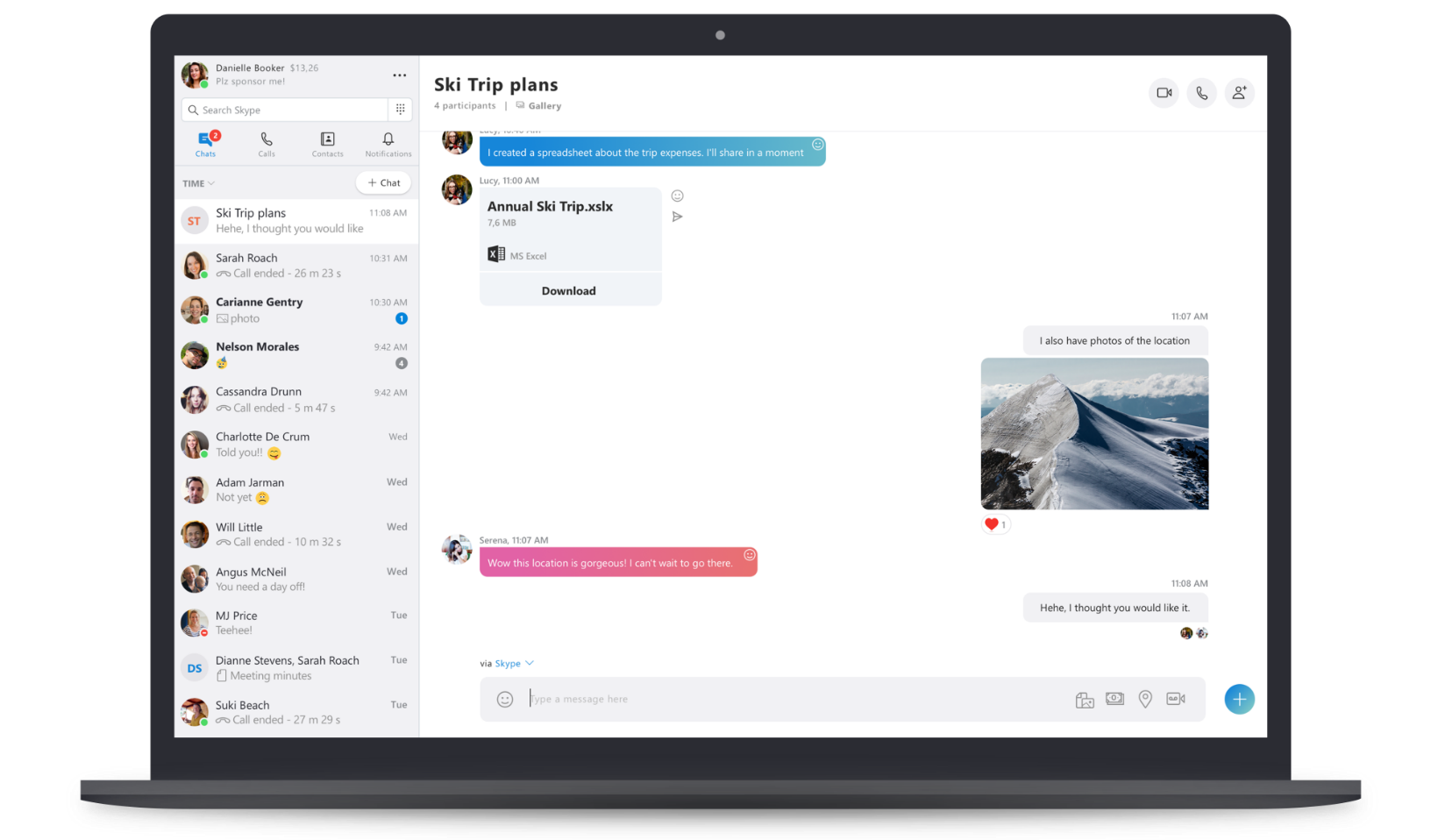 Windows 8 was a disaster because the OS was developed in secret and Microsoft was determined to push their agenda without any feedback from end users. With Windows 10 Microsoft actually started listening and responding to end users, and that attitude has finally started infecting other parts of Microsoft, including the Skype team.
In a blog post by Peter Skillman, Director of Design for Skype and Outlook, Skillman explained that their new focus would be "simplicity and familiarity" rather than the recent exercise in futility of trying to copy Snapchat.
Skillman announced a range of changes to make Skype "faster to learn and easier to use."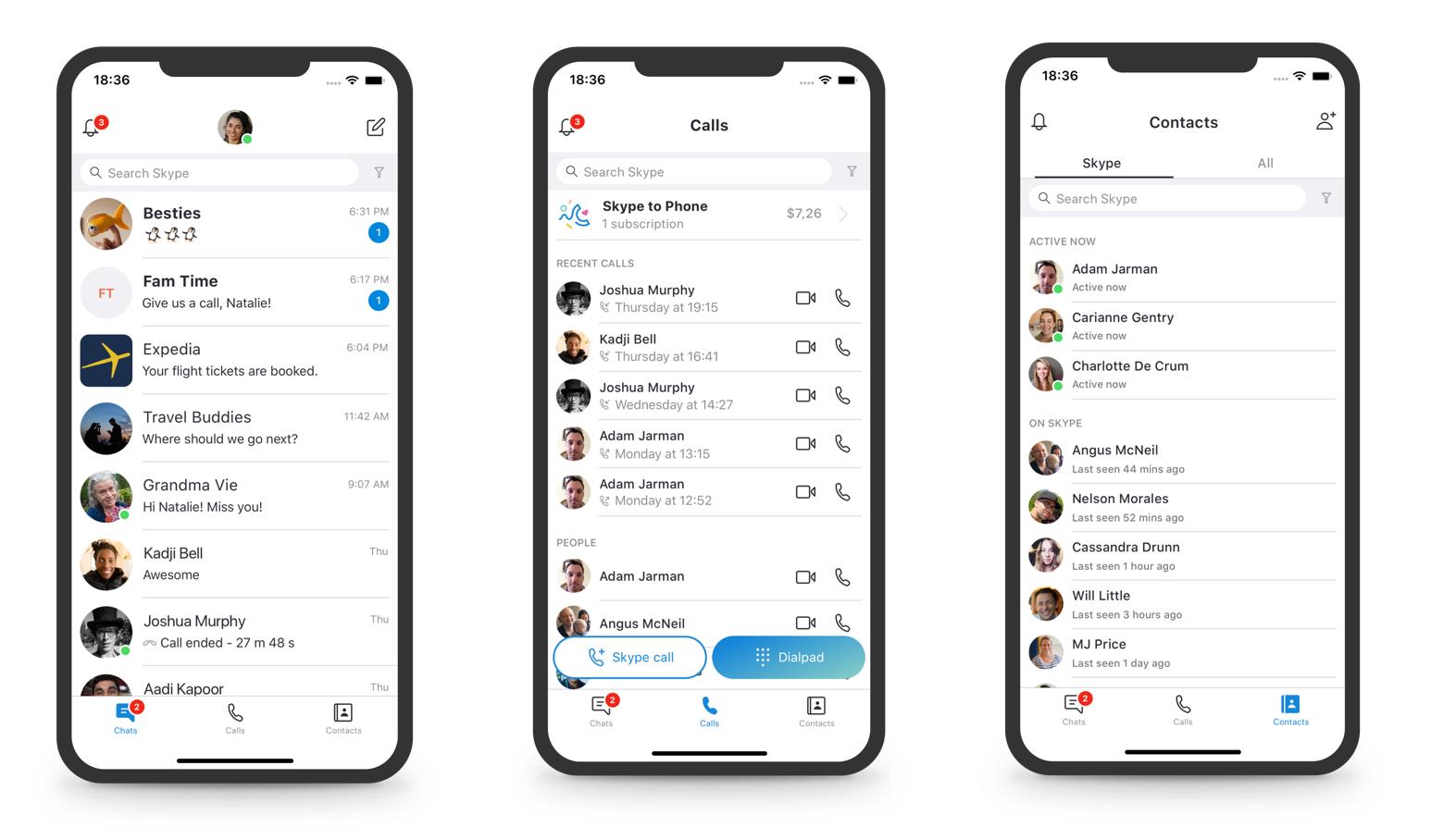 These included on mobile removing Highlights and Capture and only having 3 buttons at the bottom of the app -Chats, Calls, and Contacts. The change, designed to simplify navigation,  marks the death of Microsoft's Snapchat Stories feature for Skype, but users will be able to download their Highlights until September 30, 2018.
On the desktop Microsoft is moving buttons for Chats, Calls, Contacts, and Notifications to the top left of the window, making it easy for long-time Skype users to understand.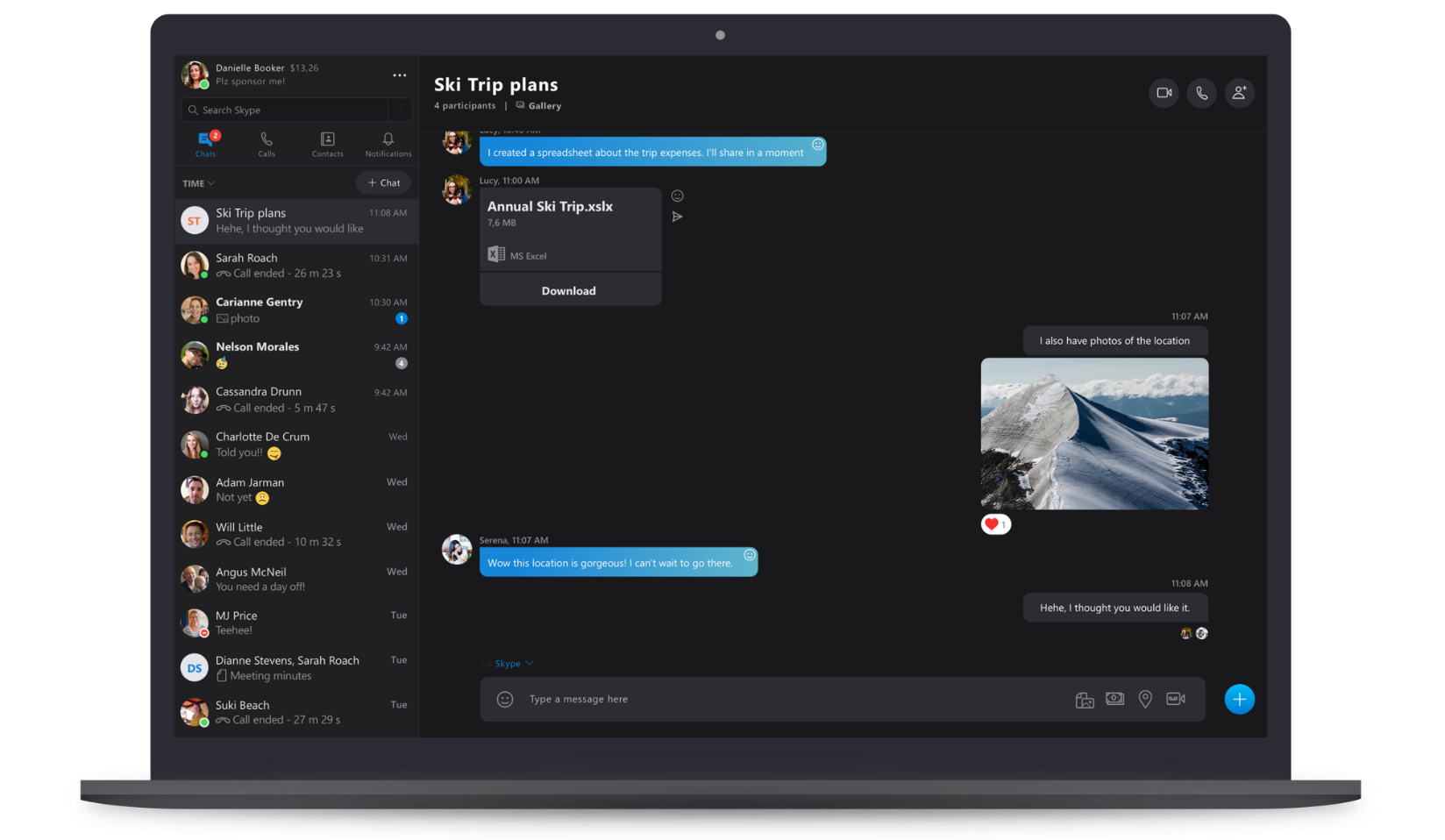 Microsoft is even introducing new but familiar themes, including reintroduced a simplified Skype "Classic" blue theme—adjusted for contrast and readability and dark and light themes with fewer gradients.
Microsoft concludes:
We are listening to your feedback and are wholly committed to improving the Skype experience based on what you are telling us. We hope this updated design makes Skype easier to use and provides a better Skype experience. This is only the beginning and you can expect many more updates over the next several months as we continue to simplify and improve the core experiences around calling, chat, and contacts.
The improvements are available in version 8.29 of the Skype app across all platforms.
Read more about the changes on the Skype blog here.
Via Thurrott.com