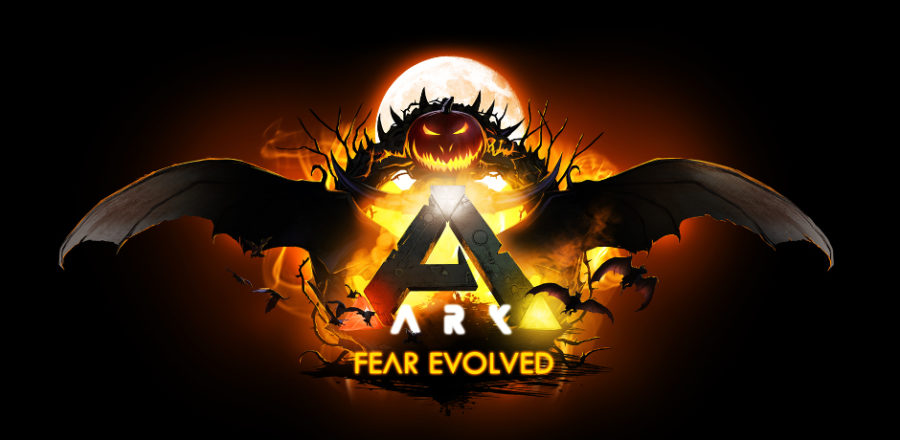 Open world action-adventure survival video game 'ARK: Survival Evolved' has been updated with its 'Fear Evolved 2' event, bringing along pumpkin patches, graves, scarecrows, and zombies. Gigantosaurus, Quetzalcoatlus, Jerboa, Wyvern and others are also expected to be zombified as well, so look out for those as well; and loot drops including witch hats, Clown Masks (shudder), and Dodo-Rex helmets. The event will run until November 6th for the holiday season.
Studio Wildcard spoke on some concerns that gamers may have had about 'Fear Evolved 2':
"In regards to some of the missing Halloween content, unfortunately we weren't able to deliver on what we had intended to do for this holiday release. Both Jeremy and Jesse (the founders and captains of our team) had to unexpectedly take care of some work out of the country which affected the development and release, as well as the content we were hoping to provide. The special attributes/effects related to Werewolves and Vampires will not be a part of this holiday event. We are hoping to be able to release these special effects in a future event, as we understand a lot of players were looking forward to experiencing it.
We always try to include everything that mention in the patch notes and sometimes things occur outside of our control, in this case it was losing two star players – going forward we'll be working hard to ensure that our Christmas Holiday patch will have a simultaneous release across all platforms, and include the content we intend for it – there's a lot to look forward to and we'll do our best to make it up to you guys!
We sincerely apologize for any inconvenience and disappointment caused by the missing content on PC. We understand the frustrations but we do hope that you enjoy the rest of the Fear Evolved Patch."
This comes on the heels of the new v248 update, which brought new dinosaur including the Kaprosuchus Paludentium, Diplodocus Insulaprincep, and Chalicotherium Obsideoquus; a neuter/spay option for Tamed Dinos; the ability to directly wield weapons when mount-riding smaller Dinos; the ability to generate your very own unique, customized or randomized world; and a 70% HP and 50% resistance to explosive damage for Tree platforms.
The new update is available on PC via Steam Early Access and Xbox One via Game Preview. Ark:Survival Evolved is also on sale through Steam for 50% off at $14.98, and the DLC Scorched Earth is 30% off for $13.99 for the week.
https://youtu.be/Bc31ilt0XHE