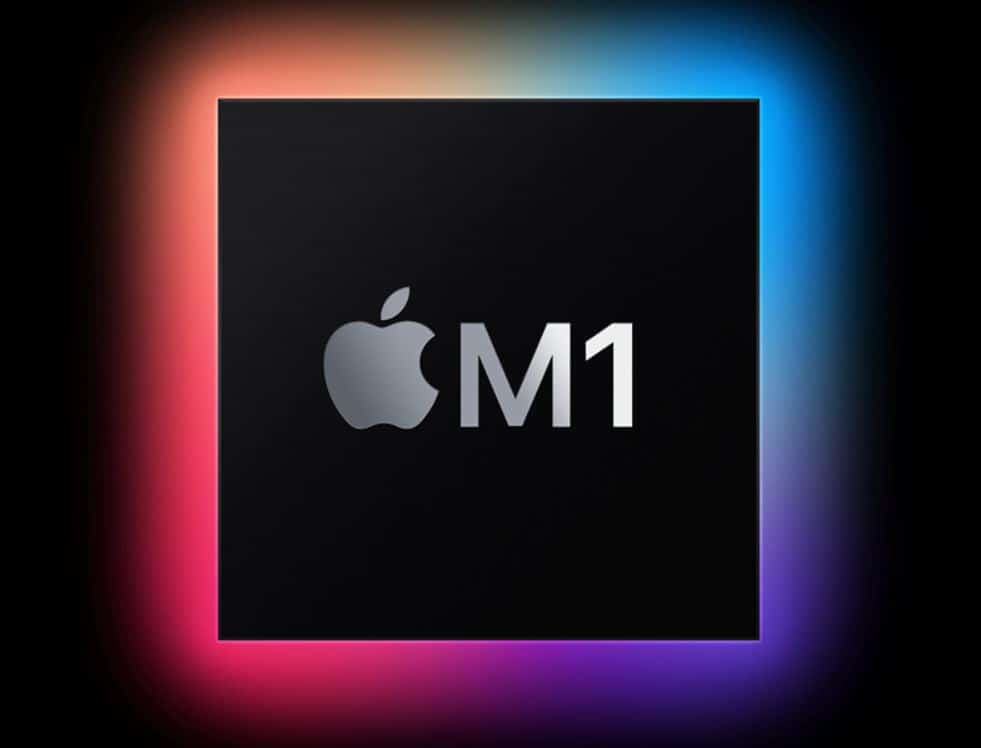 Last week, Apple announced M1, its first chip designed specifically for the Mac. Apple M1 features the world's fastest CPU core in low-power silicon, the world's best CPU performance per watt, and the world's fastest integrated graphics on a personal computer. Early benchmarks indicate that Apple's claims regarding its M1 chip are true.
When it comes to GPU, the M1 features up to eight powerful cores capable of running nearly 25,000 threads simultaneously. Apple claims that this GPU can deliver 2.6 teraflops of throughput. For comparison, the Xbox One S console only had a 1.4 TF GPU.
According to GFXbench benchmarks, Apple M1 beats NVIDIA GeForce GTX 1050 Ti and AMD Radeon RX 560 in graphics performance. As you can see from the table below, Apple M1 beats both the popular desktop-class GPUs in most of the tests.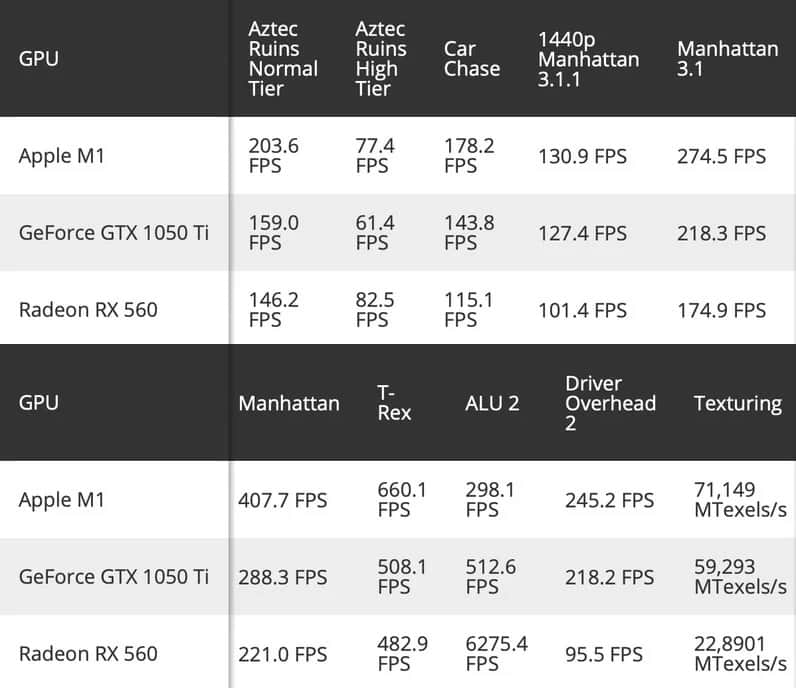 It will be interesting to see how NVIDIA and AMD respond to Apple's M1 in the coming months.
via: Macrumors