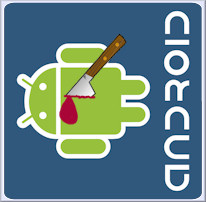 Apple has filed a new complaint with the ITC, asking for an importation ban on a large number of HTC's handsets and tablets into USA.
The devices include the HTC Droid Incredible, Droid Incredible 2, Wildfire, T-Mobile mytouch 3G, T-Mobile myTouch 3G Slide, T-Mobile G1, T-Mobile G2, Evo 4G, Aria, Desire, Hero, Merge, Inspire 4G, Evo 4G, Thunderbolt, Thunderbolt 4G, and the HTC Flyer tablet.
All of the handsets are Android powered, and Apple are accusing them of infringing on 5 separate patents on scrolling, rotation and scaling operations on touch-screen displays, as well as touch screens used in vehicle instrumentation, to prove their claims. There is also one that refers to 'portable computers' and one that is for a double-sided touch-sensitive panel.
HTC's Windows Phone 7 handsets are protected from law suites addressing the software by indemnification Microsoft provides with the OS when it licenses the software. Google has so far refused to provide similar indemnification for its OEMs, and has failed to secure a protective patent hoard recently against a consortium including Microsoft and Apple.
The ITC will decide within 30 days whether an investigation should be undertaken on the evidence present in the complaint.
Maybe HTC should spend a bit more time promoting their Windows Phone 7 handsets, in case the worst happens?
Via TNW