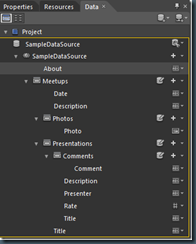 WP7 developers have reported on a Live Coding event in Budapest that saw developers attempting to create an app from scratch in an hour and a half, with seasoned developers for WP7, Android, iOS and Mobile Web competing head to head. Notably, the app for WP7 was far more complete and functional than those created by competitors.
They wrote:
In the end, we created a mostly working application with most features implemented – the only thing needed to become useful was connecting to a real online data store. The other teams only created one screen of the same app. We have been working with WP7 development for only a few months, while the others have much more experience (although admittedly both of us are experienced Silverlight developers). Don't take me wrong – it's not (just ) because we are so awesome. We managed to beat the other platforms because the WP7 development tools and the platform is extremely productive, and we made the right decision to take full advantage of the tools, especially Expression Blend.
Read the full story at Dotneteers.net!
Thanks to magistar for the tip.