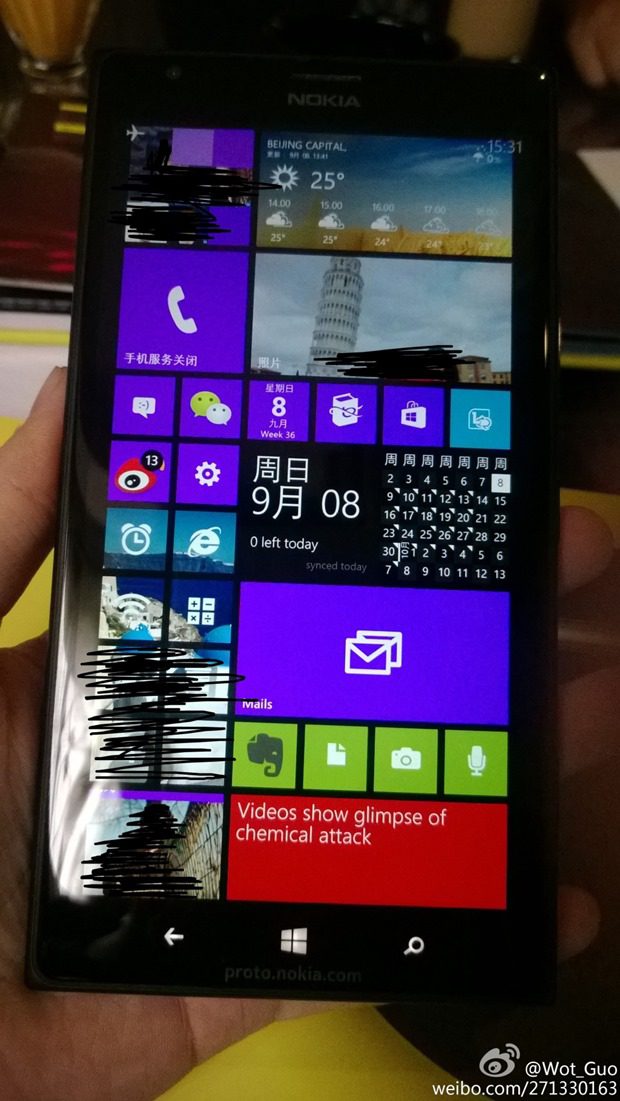 If you are tired of scrolling to see your Live Tiles Nokia may just have the handset for you.
The above picture of the Nokia Lumia 1520 was posted on Weibo in China, and shows that, besides the extra column of live tiles there seems to be at least 1-2 extra rows also, while due to the size of the screen and the high resolution even the smallest text remains imminently legible.
This picture is pretty close on selling the massive handset to me.  Do our readers feel the same? Let us know below.
Thanks hengxiang32401 for the tip.