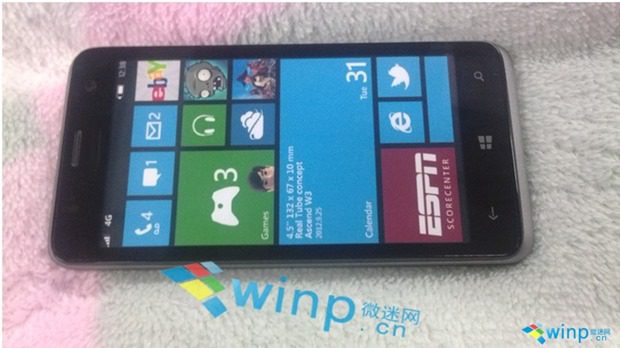 Another supposed Huawei Windows Phone 8 smartphone has popped up on Winp.cn.
The device appears to be somewhat high end, with a large screen, capacitive keys and an 8 megapixel camera with full HD recording.
One does however need to be cautious that even the picture above may be a render, with the text on the calendar entry not being particularly reassuring.
If however it is a real device if would be a pretty stylish, if somewhat plasticky debut for Huawei.
See more pictures after the break.
Thanks hengxiang32401 for the tip.