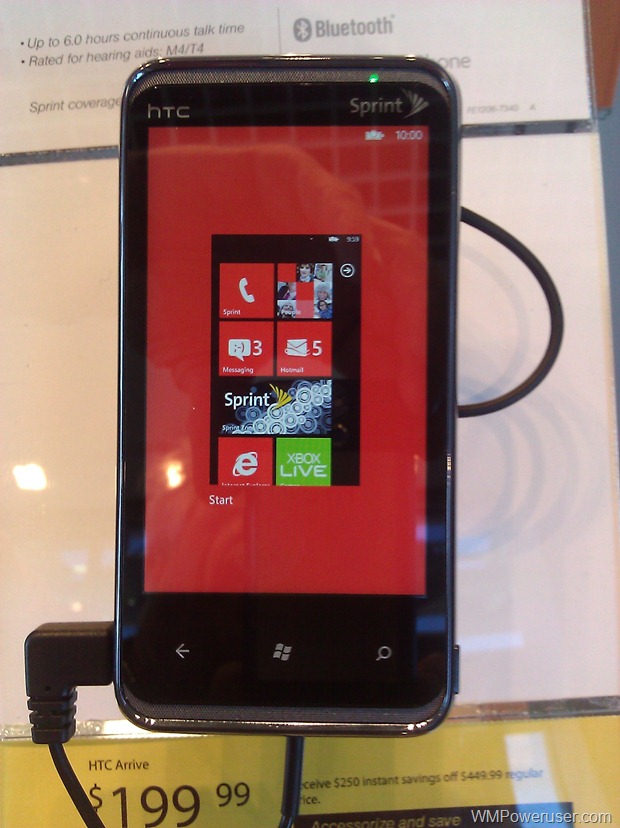 We strongly suspect Mango will be rolling out next week in USA, but if you have been waiting for the update before buying an HTC Arrive it seems you could walk into a Sprint store right now, as another one running Mango just turned up there.
The above handset was spotted at the Sprint store in Boulder, Colorado and is clearly showing off a bit of fast app switching.
Have any of our readers seen Mango handsets being retailed already? Let us know below.
Update: We had a tip from a Sprint store manager saying while the demo handsets are running a build of Mango, the ones in the boxes are all unfortunately still solidly NoDo 🙁
Picture thanks to WolfGallery.com