It is widely believed that Microsoft has indefinitely delayed or cancelled their Surface-branded Telephony Device (STD for short), but Aggiornamentilumia.it has uncovered some evidence which not only suggests the project is alive but also spilt a lot of details of the device.
The information comes from Andromeda-specific language packs which are publicly available in the Store, suggesting Microsoft is planning to test devices running the OS more widely around the world.
The language packs confirm that telephony will be a very important aspect of the STD, with the ability to automatically record phone calls for example.

The language pack also reveals the various modes of the STD, including two apposable screens and an external screen, including the ability to switch a screen off by simply double tapping on a screen.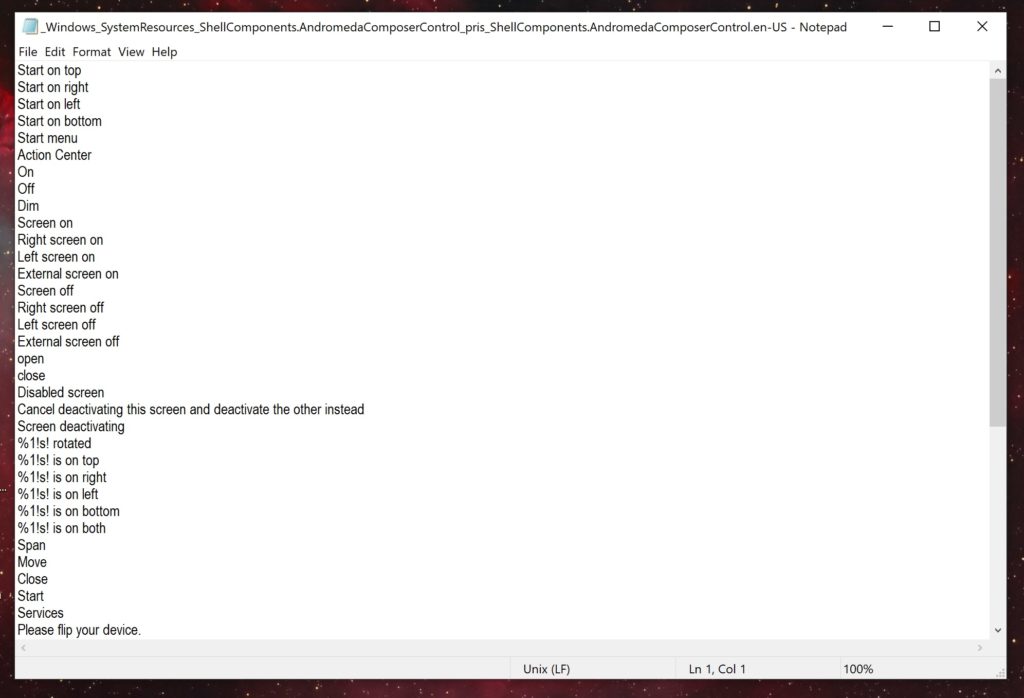 The device will run all of Microsoft's UWP apps, and also some Andromeda-specific apps.
The file appears to confirm support for a Windows Hello Iris scanner, fingerprint reader and the ability to draw a shape to take a screen shot.
As usual, it is unclear if the device will ever reach the market, but ALumia suggests the active development of the OS (demonstrated by the language packs) suggests the STD may be nearer than we think.
Read more at Alumia here.