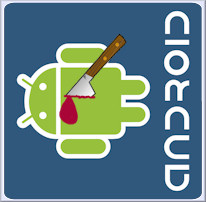 A chinese panel of analysts is claiming that litigation issues around Android is pushing OEMs to adopts and increase their involvement in Windows Phone 7.
The China-based 21st Century Business Herald writes:
Some of these vendors worry about the risk of becoming embroiled in patent infringement due to adoption of Android, and have drawn up three  strategies to cope with potential impact. The three strategies are enhancement of support to Microsoft Mango operating system, promotion of smartphone customization by mobile telecom carriers for protection through binding common interest (especially carriers partnering with Apple and Microsoft), self-development of own operating systems, the source pointed out. China-based smartphone vendors Huawei Device and ZTE have planned to adopt Mango, the source indicated.
The same article notes that Android consists of millions of lines of code. ""Google count not have written all the code, it is impossible." the panel pointed out. They note when Google constructed Android they did not pay much attention to intellectual property issues, resulting in code tainted with "original
sin."
The article notes than OEMs were watching the response of the market to Nokia's Windows Phone 7 handsets – if the response is good the whole OS will likely make a come back and see much greater uptake.
The whole article can be read here.
Via Digitimes.com