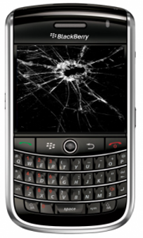 Not that Blackberry is not nearly dead already, but Ovum analyst Nick Dillon believes Windows Phone 8 will be the one to deliver the coup de grâce.
He told Mobile News the new OS will give Microsoft its best opportunity of gaining market share in the B2B space, particularly in enterprise.
He noted the OS included new encryption and management capabilities, and also 'App Sandboxing', which protects the device from malware, adding multiple layers of security for everything used on the device.
He suggested that enterprise would be the primary market for Windows Phone, taking it from 5% to 13% in the UK in 2016, taking market share from RIM.
"This, along with the security upgrade is one of the reasons businesses could be the key market for Windows Phone. Done properly with the right marketing, Windows could be a BlackBerry killer in enterprise."
Microsoft still however had a lot of work to do convincing the market to try their phones.
CCS Insight analyst Geo Blaber told Mobile News: "Microsoft will experience the same problem they had last year. It receives good reviews from people who have actually tried it, but because it looks so different to other platforms people are now familiar with, it's difficult to get people on board. They really need the carriers to support them in a bigger and more sustained way.
"Last time we had the fireworks and big push at launch but then the interest seemed to fade when the demand from the public didn't follow. The operators do want a third option but it's catch 22 for them, it's a big gamble to go big on an operating system which is unproven and may not have the demand there in the first place."
According to Analysys Mason principal analyst Ronan De Renesse said: "There is a lot of work for Microsoft to do to change the perception of their smartphone platform and that's not going to change overnight.
"They are much better placed to use WP8 through the tablet market and then look to move into phones – that's where we believe their greatest opportunity lies."
The $1.5 billion Microsoft intends to spend on Windows 8 may be just what Windows Phone needs to finally move into the 3rd spot and hopefully continue gaining market share.
Read more at MobilenewsCPW.co.uk