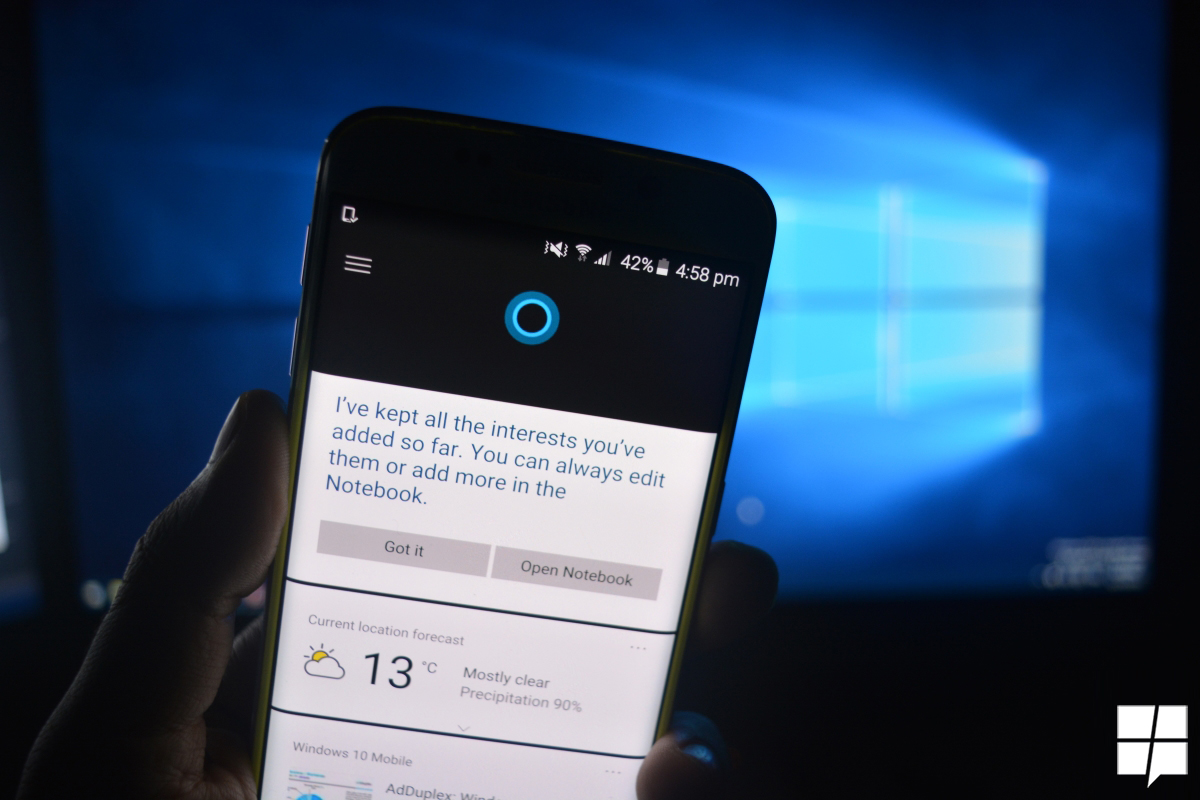 Microsoft's Cortana has been expanding quite rapidly ever since it launched on the Windows Phone back in 2014. Microsoft claims the personal assistant has around 145 million users across a Windows 10 PCs, phones, Android, iOS, and the Xbox One. And according to a new report from Vetro Analytics, the personal assistant is growing much faster than Apple's Siri.
Vetro Analytics reports that Cortana experienced a 350% increase in monthly unique users, with 7.5 million unique users in the United States. Cortana's engagement also experienced a huge growth, up from 19% to 60%. Time spent per user every month on Cortana also saw a significant rise from 11 minutes to 2 hours and 31 minutes year-over-year.
When compared to the other personal assistants on the market, Cortana seems to be doing much better. Siri's user engagement, for example, dropped from 21% to 11% while its monthly unique users dropped by 15% — but it is still the most popular personal assistant. Samsung's S Voice's user engagement also dropped from 18% to 14%, which is a fairly notable decline.
One of Cortana's biggest competitors, Amazon's Alexa, is also growing rapidly. The personal assistant's monthly unique users increased by 325% and its user engagement is now at 21%, up from last year's 11%. Vetro Analytics, interestingly, is reporting the numbers for Google separately as you can see in the data above. But Google's numbers also seem to be going up overall.
As personal assistants like Cortana and Siri head to speakers and other home devices, the fight for the top spot in the market should get a lot more interesting. While Google and Amazon already have home speakers with their personal assistants built-in, both Microsoft and Apple are set to launch their home speakers later this year. Microsoft isn't making its own Cortana-powered speakers, but it's instead encouraging its OEM partners to build some for the market. In fact, Samsung-owned Harman Kardon is launching the first Cortana-powered speaker in the United States later this year.