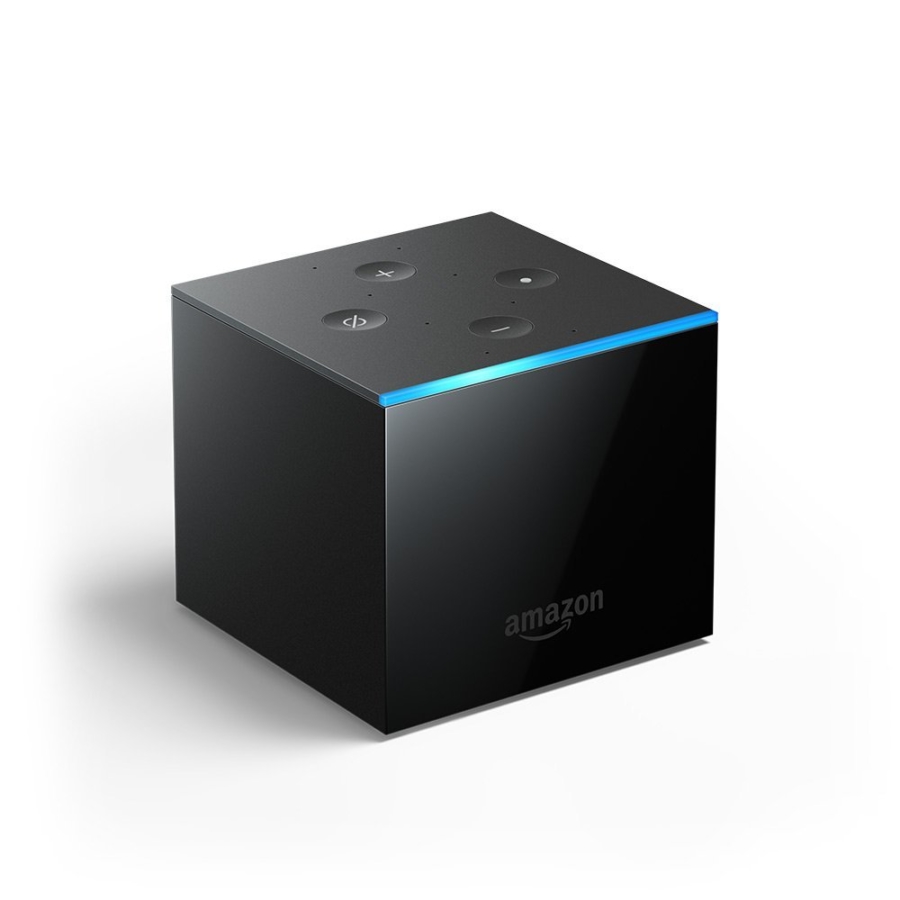 Amazon today announced a new a new device that packs all the Amazon hardware into one device. Amazon's Fire TV Cube, it combines Echo, streaming box, and universal remote into one device for easy access and usage.
It pairs with Amazon Echo devices as well as with Fire Stick and has an interesting feature. Equipped with IR Blasters on all four sides, Fire TV Cube can work as a universal remote as well. This will let the user control everything included but not limited to TV, cable boxes, soundbars, A/V receivers, etc. The Fire TV Cube can also control your television over HDMI-CEC and you can instruct Alexa to power on the screen whenever you want.
Apart from all the benefits of a universal remote, Fire TV Cube combines Fire Stick and Amazon Echo into a single device. The device has a similar mic as in other Echo devices so it can accept voice commands easily. The Fire TV Cube supports HDR10 and Dolby Atmos but lacks Dolby Vision. The device is intelligent enough to use the TV's soundbars instead of its own small speakers while playing music. Unfortunately, though YouTube will not work on Fire TV Cube because of the ongoing issues between Amazon and Google.
The Fire TV Cube will be available for pre-orders starting today and will cost $129. However, Prime members can grab one for $89.99 if they order on June 7th or 8th.
Via: The Verge