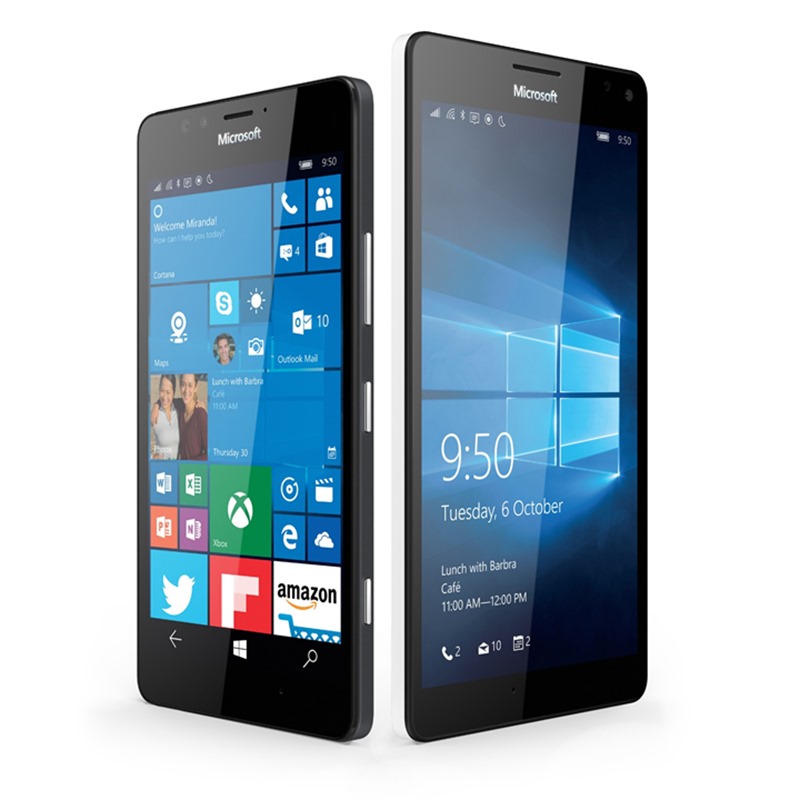 Microsoft's Lumia 950 family is the newest set of Windows Phone  flagship devices by the company and the eponymous firm's first devices of flagship calibre.
For Windows Phone fans who want a high-end Windows Phone there is (for better or worse), no other option aside from these two Lumia devices.
While they initially launched at high prices, the  Lumia 950 and 950 XL have seen eventual price cuts at Amazon, taking the prices down lower and lower.
Right now the Lumia 950 sells at £409, a £10 drop from its previous price at £419 and its cheapest price yet. The Lumia 950 XL has however taken a move in the opposite direction, going from £439 to £449 on Amazon UK (in black only, the white version is still unavailable)
If you're looking to get these two devices, then these are the best prices for the UK 950 and 950 XL you can get right now.
Get both of these devices from Amazon UK from the links below.