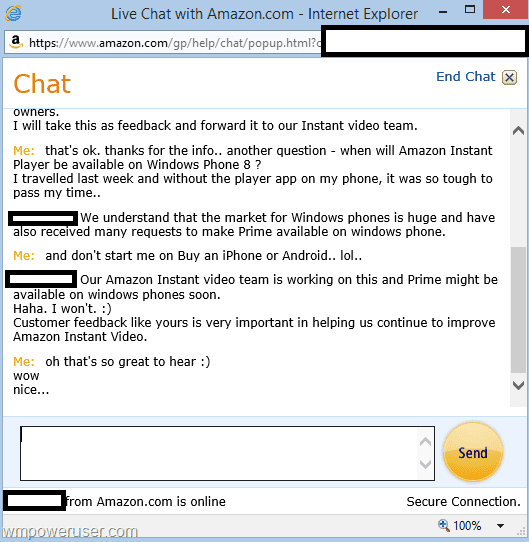 Unlike Google, Amazon is rather agnostic about which platform it supports, merely wanting to make its content available as widely as possible.
Therefore, while we cant always take what customer reps say seriously, we think there is a high likelihood that this Amazon customer support representative is right when they say an Amazon Prime Instant Video client for Windows phone is being worked on, and may be available soon.
According to our tipster when asked about an app for Windows Phone the Instant Video support rep said:
"We understand that the market for Windows phones is huge and have also received many requests to make Prime available in Windows phone.

Our Amazon Instant video team is working on this and Prime might be available on windows phone soon."
Amazon currently has the Amazon Mobile app, Kindle app and Audible app in the Windows Phone Store.
Do our readers think we can expect the Instant Video app to join the list soon? Let us know below.
Thanks ColdCoffee for the tip and screen shot.