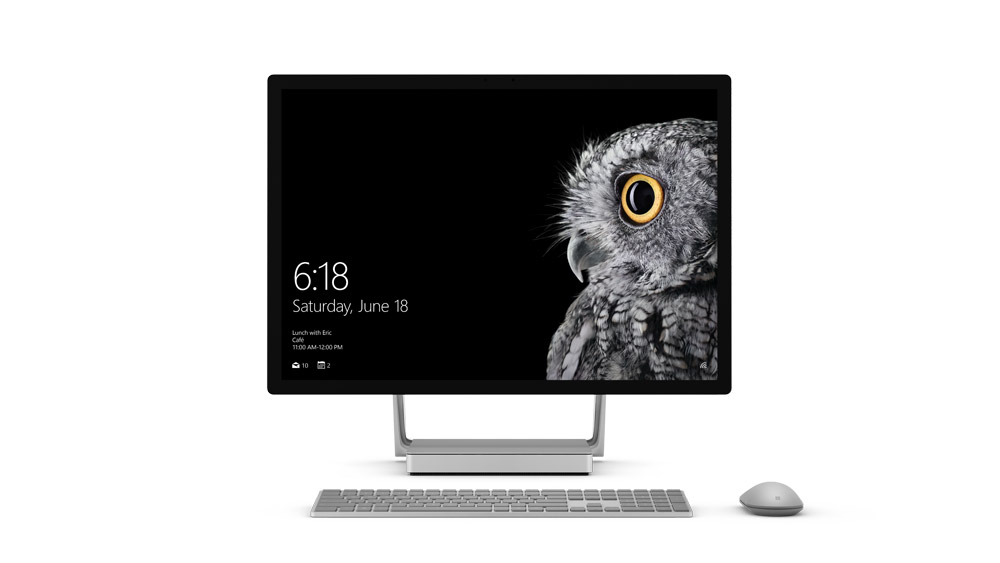 One of the main highlights of the Surface Studio is its PixelSense display. The strikingly large 28" display with higher than 4K resolution pull you in from across the room. It is the thinnest LCD monitor ever built at this size. Each screen is individually color calibrated at the factory to guarantee color accuracy and precision. Microsoft decided to settle with 4.5k resolution even though they had a chance to beat Apple's 5K iMac. The reason behind their decision is the new feature they are delivering called True Scale. In this True Scale display, a 12 point font on the display is identical to 12 point font on a printed page. In an interview with Fast Company, Steve Bathiche from Surface team spoke about why they went with 4.5k display.
"I had the option to very easily beat Apple without really doing anything in resolution," Bathiche said. "So I went to Panos and said 'we can beat Apple by a megapixel, or we can do a true-to-scale display.'" Panay and Bathiche agreed that true-to-scale trumps bragging rights.

The Studio display ended up having 4.5K resolution versus Apple's 5K. "That gives us 13.5 million pixels, which is a million and a half less than Apple, but more than enough to make the pixels disappear," Bathiche explains. "I'm trading off this tiny bit of resolution that doesn't matter at all."
The contrast ratio of 1100:1 with low glare ensures comfortable use across wide viewing angles. Also, the wide color gamut display features fast color profile switching between sRGB, DCI-P3, and Vivid (P3-D65). You can  also rest your hand on the display while you write as you would with paper and pen in Studio Mode.
Specs:
Screen: 28" PixelSense™ Display
Resolution: 4500 x 3000 (192 PPI)
Color settings: sRGB, DCI-P3 and Vivid Color Profiles, Individually color calibrated display
Touch: 10 point multi-touch
Aspect Ratio: 3:2
Stylus Support: Surface Pen input
Check out the True Scale demo below,
The Surface Studio starts at $2,999 and you can pre-order one here. Additionally, you can pre-order the accessories for the Surface Studio from the links below: