A few days ago, Meta rolled out a new feature to WhatsApp beta testers on Android and iOS to enable them to send HD-quality photos. The social media giant is still testing it with beta testers on mobile platforms. But on top of it, we are also getting evidence suggesting it is also working on sending better videos on its instant chat messenger.
As spotted by WABetainfo, Meta is working on the ability to send high-quality videos on WhatsApp. Users will be able to choose between Standard quality and HD quality options while sending a video to chats. WhatsApp sends videos and images as Standard quality by default, but if you want to send them in better quality, you need to choose the HD quality option. To be clear, choosing the HD quality option before sending does not mean the video will be sent in original quality. WhatsApp will still apply compression to the videos even if you choose the HD option. HD videos will be far better than the Standard quality videos, but not as good as the original ones.
When you receive an HD video from your WhatsApp contacts, you will see a tag in the chat bubble telling you that it's an HD-quality video. This will help you distinguish between HD and Standard-quality videos in chats.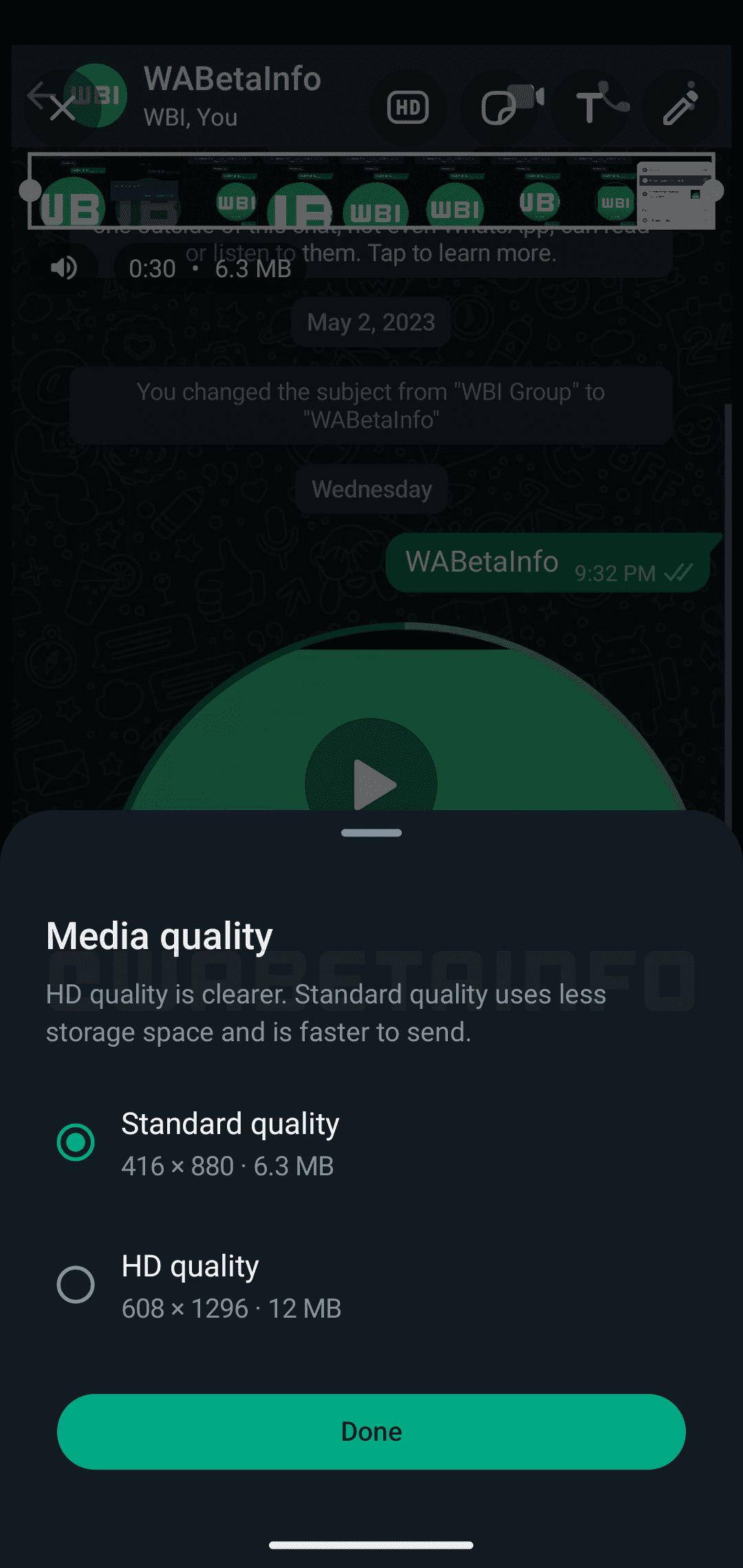 It is worth pointing out that sending HD videos is limited to WhatsApp contacts only. Users cannot share HD videos through status using this functionality. WhatsApp status updates will continue to apply heavy compression technology to reduce the quality of your videos, at least for now.
Sending HD videos is now rolling out to some WhatsApp beta testers on Android. The capability is already available to select beta testers on iOS, but broader availability is awaited. It is unknown when the company will roll out these functionalities to the general public. While that's up to Meta to decide, the ability to send HD photos and video will likely be available on other platforms, including Windows, Mac, and the web.
If you are a WhatsApp user, will you send HD photos and videos on WhatsApp? Let us know in the comments section.
Source: WABetainfo