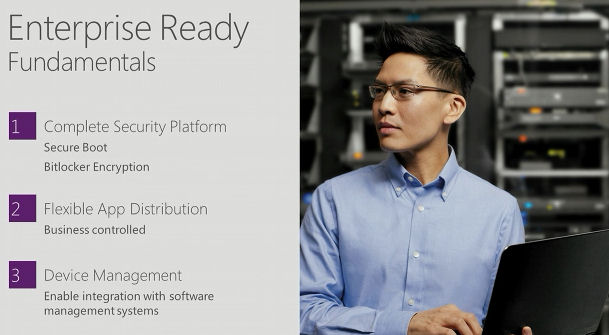 Speaking to MobileToday, Adrian Williams, director of business sales UK at Nokia said Nokia is gaining momentum rapidly in the Business to Business market, and is seeing off competition from Blackberry and Android for much larger contracts, with 'public utilities and major blue chip companies' in the pipeline, with deals to be announced in the autumn.
Nokia recently announced that they won a contract with Britvic for 800 Nokia Lumia 720 handsets, beating off the incumbent Blackberry and also competition from Android manufacturers.
'Britvic tested Android and we fared better. Ours is more suitable for business versus any other platform. It's not just about having Microsoft Office, it's about having a good range of handsets too. One size does not fit all,' Williams said.
'We got the position because of the increasing dissatisfaction the business and its users had with the experience they were getting and because the Lumia proposition provides a lot more capability than they had on the existing platform. The simplicity of the integration was another factor, with no need for anything to sit between the devices.'
Speaking about the upcoming announcements he said: 'These are much more significant contracts in terms of size. We are really gaining momentum in the b2b market now. It takes time for these deals to work through the product cycle but we are now seeing the fruits of that work and we are increasingly being recognised as a viable alternative in the market. There isn't a business that doesn't use Microsoft one way or another. We offer a very compelling solution – and without a monthly charge.'
The last sentence was of course a dig at Blackberry, who's Mobile Device Management solution can carry a charge of up to $100 per handset per year.
Nokia intended to launch a major marketing campaign in Q3 2013 targeting the b2b indirect channels.
'We are gaining significant credibility with our enterprise deals and that is creating a halo effect. We are using that to promote our services to the SME sector. We are also launching a campaign with our partners to drive demand into those channels.'
Speaking about carriers, Williams said offering a business solution was increasingly important to carriers also.
'The b2b space is increasingly important for them and they are recognising what we have to offer. We are working very closely with all the operators, particularly O2, and engaging with their sales team.'
O2's parent company Telefonica has recently signed a deal with Microsoft promising to promote Windows Phone heavily in UK, Germany, Spain, Mexico, Brazil and Chile, and in Germany has themselves replaced their Blackberry fleet with Windows Phone.
It seems the synergy between Microsoft's Back Office solutions and Windows Phone is finally starting to pay of..
Do our readers think Blackberry stands a chance? Let us know below.