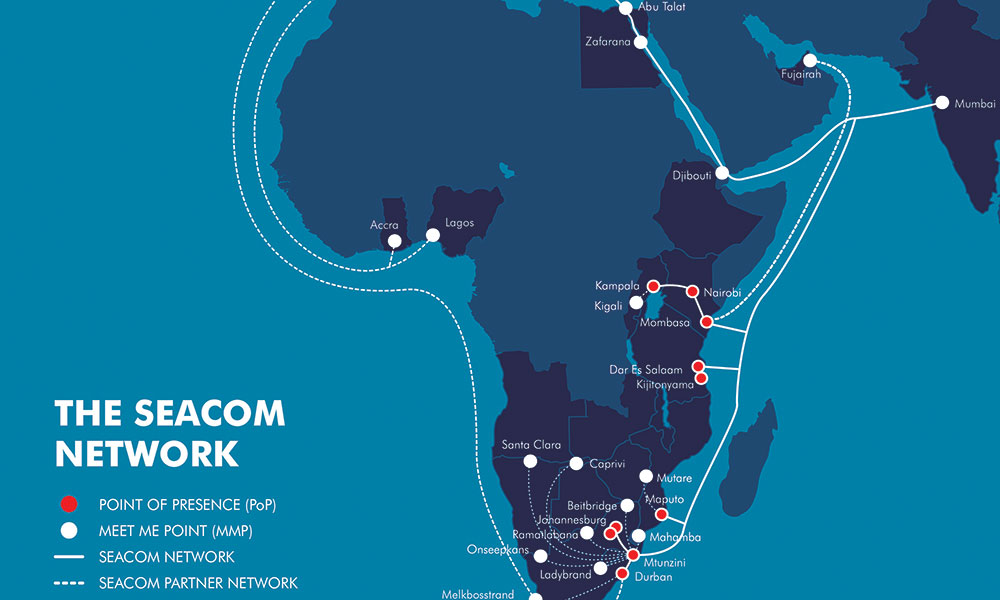 African telecom operator SEACOM yesterday announced that they are now a Microsoft ExpressRoute partner. Microsoft ExpressRoute partners enable business customers affordable, dedicated Ethernet links between their own IT infrastructures and Microsoft's Azure and Office365 data centres around the world.
This will help African organisations that are migrating some or all of their business applications and IT infrastructure to the cloud, to benefit from faster and more reliable connectivity with Microsoft's Azure platform.

ExpressRoute connections don't go over the public Internet. They offer more reliability, faster speeds, lower latencies and higher security than typical public Internet connections. Since Microsoft does not yet have Azure data centres in Africa, a dedicated, high-quality connection to Azure services hosted in Europe or other parts of the world can ensure a smoother, faster experience for the end-user.
Robert Marston, ?Global Head of Product at SEACOM said the following regarding this new announcement,
"By offering our customer dedicated links to the Azure infrastructure, we will help them enjoy high throughput and fast latencies so they can benefit from the scale and economics of the public cloud without having to compromise on network performance. Because we can control the infrastructure from the last kilometre of the fibre to our many points of presence in the world's largest Internet traffic exchange points, we can ensure our clients use Azure as naturally as if it was an extension of their own IT infrastructure."