It's happening. Adobe's much-awaited prototyping tool, Adobe Experience Design (Adobe XD) is finally available on Windows 10. The company initially launched the app on the Mac, but it has been teasing a Windows app for a while now and Windows 10 users can finally try it out today. The company claims it is a Universal Windows Platform app but the app isn't available from the Windows Store — instead, you'll have to download it via Adobe's Creative Cloud which is quite interesting.
Don't get too excited, though. The Adobe XD app in Windows 10 does not include all the features of the Mac app — however, Adobe says the company is focusing on performance and reliability which is also quite important. At the moment, the Adobe XD app on Windows 10 will offer all the basic features, but it also includes the Prototype feature which is essentially the main feature of the app. Unfortunately though, the beta app is missing the majority of features — for example, you can't even share an Adobe XD file from the app just yet, and there isn't any option to record the Preview screen.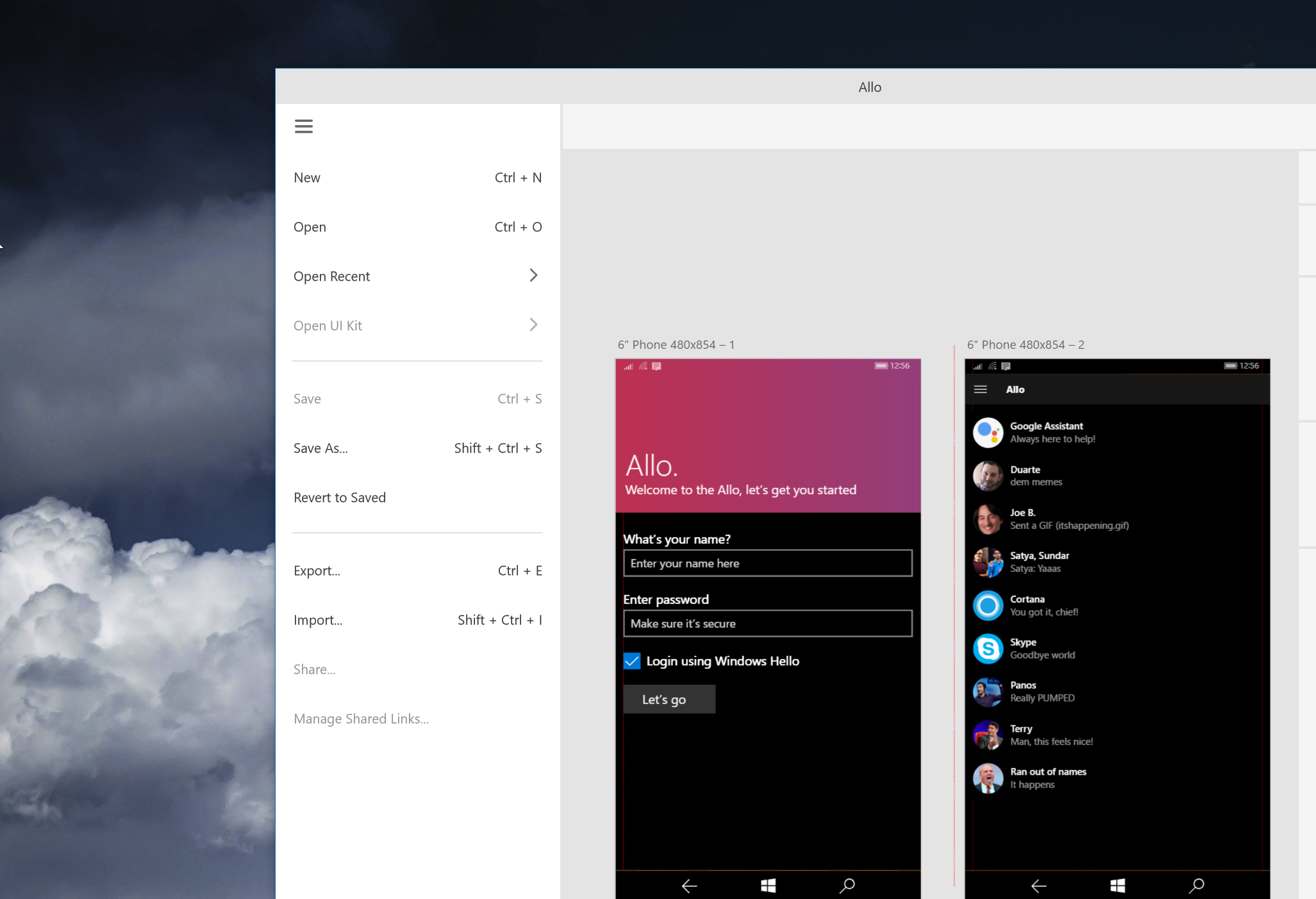 Another major feature in Adobe XD on Mac is Layers — and that isn't available on the Windows 10 app either. To be fair, though, Adobe only introduced Layers support to XD just last month on the Mac, so it'll probably arrive on Windows 10 early next year.
It is worth noting that Adobe is working hard on making XD work with touch devices to that it can take in input from your Surface Pen or simply work with touch input. The company says the feature is almost done, but it isn't available in the first beta just yet.
What's quite assuring to hear is that Adobe is "committed" to delivering regular updates for XD on Windows 10 — the company plans on releasing updates every month to get feature parity across the Mac and Windows apps. In the meantime, if you want to give Adobe XD a try, you can get it via Adobe's Creative Cloud here.