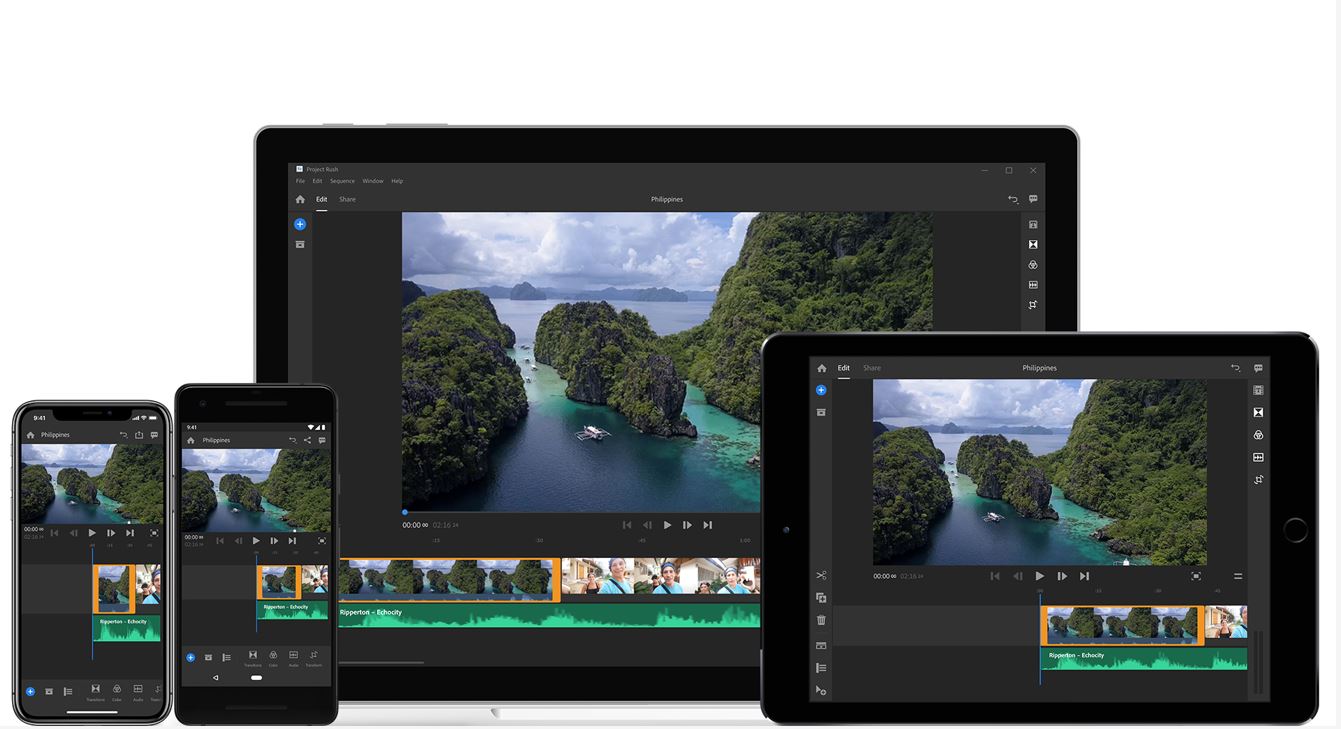 Adobe today announced the general availability of Premiere Rush CC (previously called Project Rush), an all-in-one video app for all your devices (PCs, mobile devices and tablets). This app is targeted towards everyday consumers who make videos without any expert knowledge on using professional video editing tools like Premiere Pro.
It integrates capture, editing, simplified color, audio and motion graphics with publishing to YouTube and Instagram in one easy-to-use solution.
It also allows access anywhere, enabling users to create compelling video projects – optimized for social distribution – on one device and publish from another with a consistent user experience across desktop and mobile.
Rush is powered by many existing technologies that are available in professional Adobe tools. For example, the color correction is powered by Premiere Pro. Rush uses Audition to auto-detect the audio in your videos, so you can duck with one click, and offers easy ways to improve sound quality and reduce background noise. Adobe Stock is also integrated into Rush, so you'll have access to a constant stream of new, free Motion Graphics templates.
Premiere Rush CC is available now on Windows and macOS and via the iOS App Store. It is coming to Google Play Store in 2019. You can get it under following plans.
Premiere Rush CC is available for $9.99/month to individuals, $19.99/month to teams and $29.99/month to enterprise customers. Premiere Rush CC is also included as part of All Apps, Student and Premiere Pro CC single app plans and comes with 100 GB of CC storage. Additional storage options, up to 10 TB, are also available for purchase.
Premiere Rush CC Starter Plan: Available for free, the Starter Plan gives customers access to all Premiere Rush CC features, use of desktop and mobile apps and the ability to create an unlimited number of projects and export up to three projects for free.
You can sign-up for Adobe Project Rush beta here.