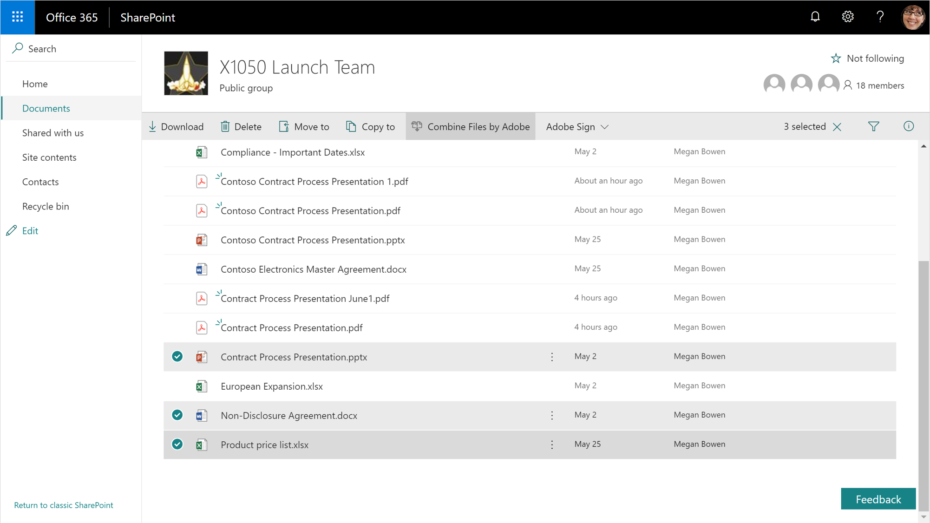 Adobe today announced improved integration of Document Cloud with Office 365. With this new integration, Microsoft Office 365 users can now have the ability to create, manipulate, and view high-quality, secure PDFs across the online versions of Office 365, right from the toolbar in Microsoft Word, Excel, PowerPoint, OneDrive and SharePoint.
Also, users can now combine multiple file types into a single PDF that they can use for archiving or distribution, and convert PDFs into editable Word, Excel, PowerPoint or RTF files from their mobile device or online.
In addition, Adobe has deeply embedded Sign with Microsoft Dynamics CRM. Adobe Users can now leverage a new UI for quick navigation, real-time access to customer details from LinkedIn Sales Navigator to reduce contracting errors and automated sales processes by embedding Sign into Dynamics 365 workflows.
"Whether onboarding an employee, signing up a new customer, or completing a critical sales contract, great experiences start where the document does, in Adobe Document Cloud," said Ashley Still, vice president and general manager, Digital Media, Adobe. "As leaders in document and productivity software, Adobe and Microsoft are integrating best-in-class cloud services like Microsoft Office 365, Microsoft Dynamics 365, Adobe Sign and now Adobe Acrobat DC to meet the needs of today's agile and rapidly evolving workforce."
"Microsoft and Adobe share a common vision of the workplace of the future—one that is centered on teamwork and collaboration," said Ron Markezich, corporate vice president, Microsoft Office 365 at Microsoft Corp. "Building on the initial success of our partnership focused on Adobe Sign, we're thrilled that Microsoft Office 365 customers now have access to the expansive PDF services from Adobe, right within the tools they use every day."
Source: Microsoft