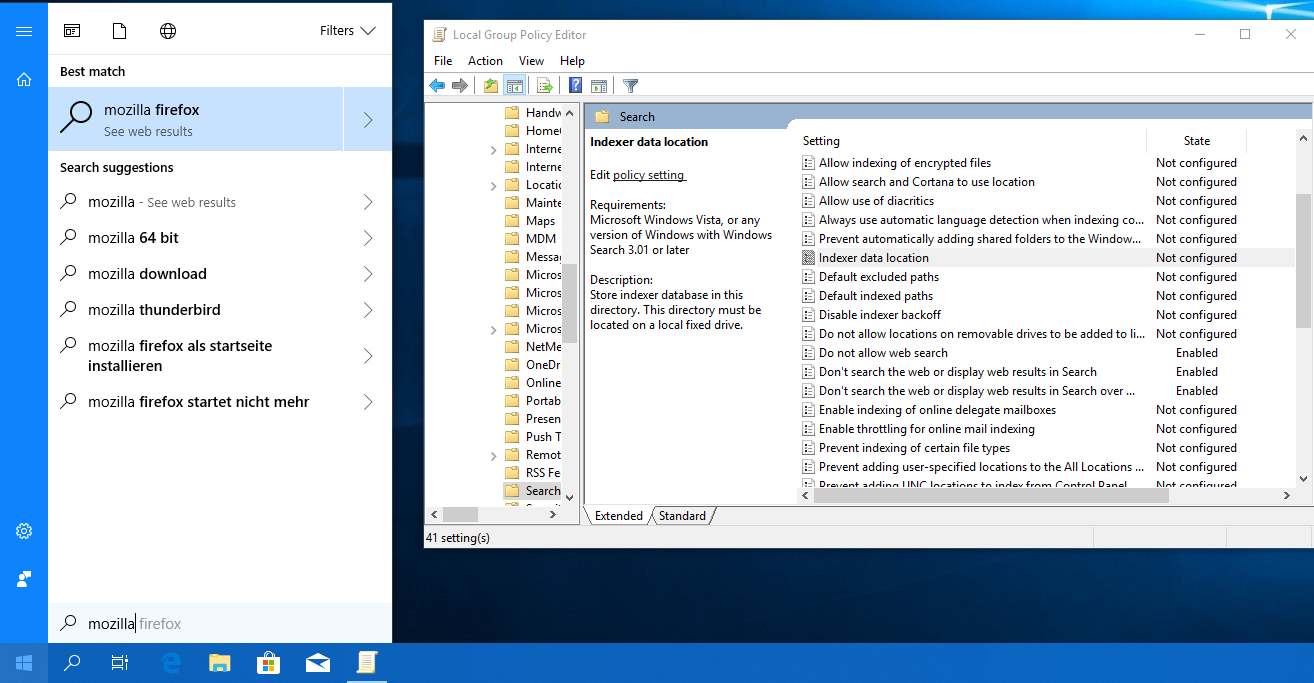 Intentionally or by accident, it seems Microsoft has broken the ability of site admins to prevent Windows 10 Pro users from generating web searches when using the PC-based search interface in Windows 10 Spring Creators Update.
Search policies (found under Local Computer Policy > Computer Configuration > Administrative Templates > Windows Components > Search) which previous used to work now fail to prevent internet searches.
The policies affected are:
Do not allow web search
Don't search the web or display web results in Search
Don't search the web or display web results in Search over metered connections
The policy also appears to fail in the latest RS5 builds of Windows 10.
The issue may be related to the overhaul of the search feature in RS4, or may be intentional as a way to increase monetization of Windows 10. This would not be the first time Microsoft appeared to act against the interest of enterprise customers, for example making it difficult to disable the Microsoft Store on company PCs.
The policies fail for Windows 10 Pro, but does seem to function for Windows 10 Enterprise and Educational, but especially Windows 10 Enterprise is a much more expensive solution for a small business.
GHacks, who reported the issue, has put together a series of registry edits which does block the feature, which can be found here.