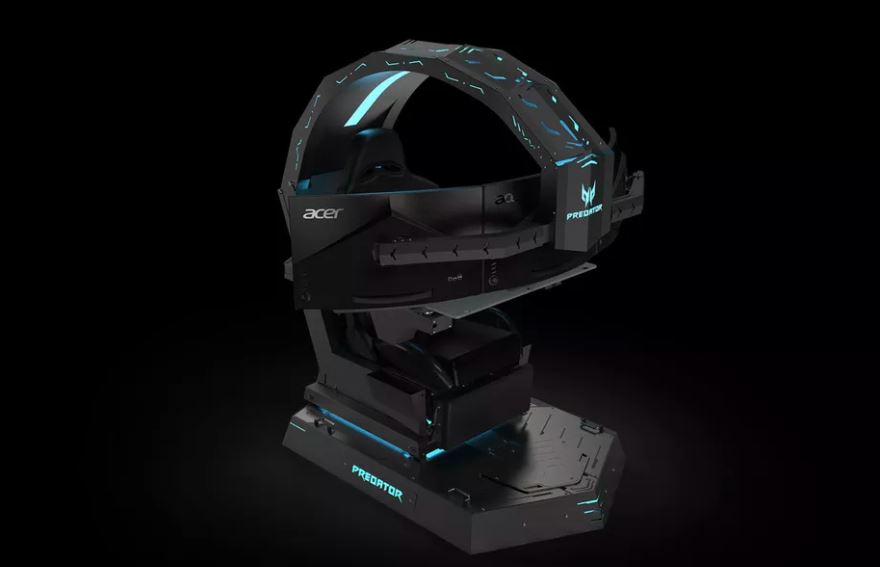 I really don't have a lot of words for this monstrosity. Acer has unveiled the Predator Thronos gaming chair. The word chair being used loosely because as seen above, it's just an all-encompassing beast.
The Predator Thronos weighs nearly 500 pounds and supports up to three 27-inch gaming monitors, with space saved for an integrated Predator gaming PC. You can also recline up to 140 degrees and utilize its very own foot rest. Nothing screams " stereotypical gamer" quite like this.
Acer has not revealed what the Predator Thronos will cost, but it should release sometime by the end of the year. I can only imagine the price exceeds a few thousand at the very least.
Via: The Verge