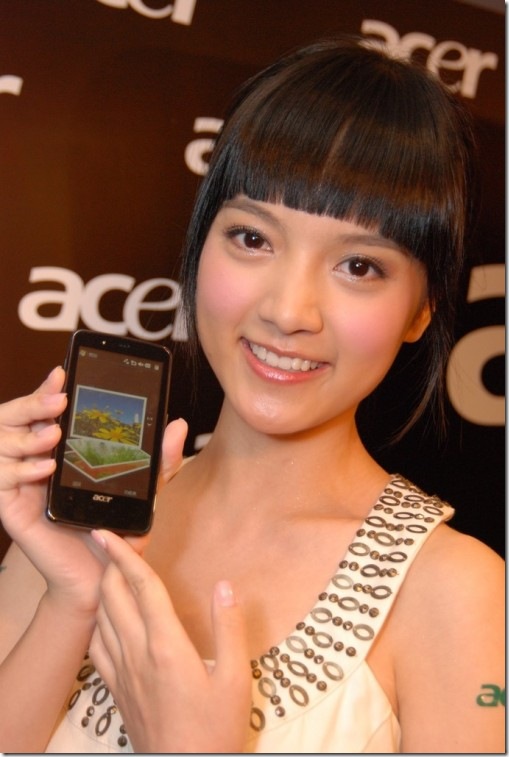 Acer has shown off its new collection of Windows Mobile smartphones in Hong Kong.  The star of the collection was the Acer F900, which features a large 3.8 inch WVGA screen screen, very similar styling to the HTC Touch HD, including the virtual buttons, and seemingly many OS features which suggests many ideas taken from both TouchFlo3D and the iPhone 3G. Hopefully this combination will mean customers will get the best of both worlds.
The device will be retailing for a very reasonable $550 in Hong Kong.
Engadget China has a full gallery of pictures here.
Via Tchan4.com.