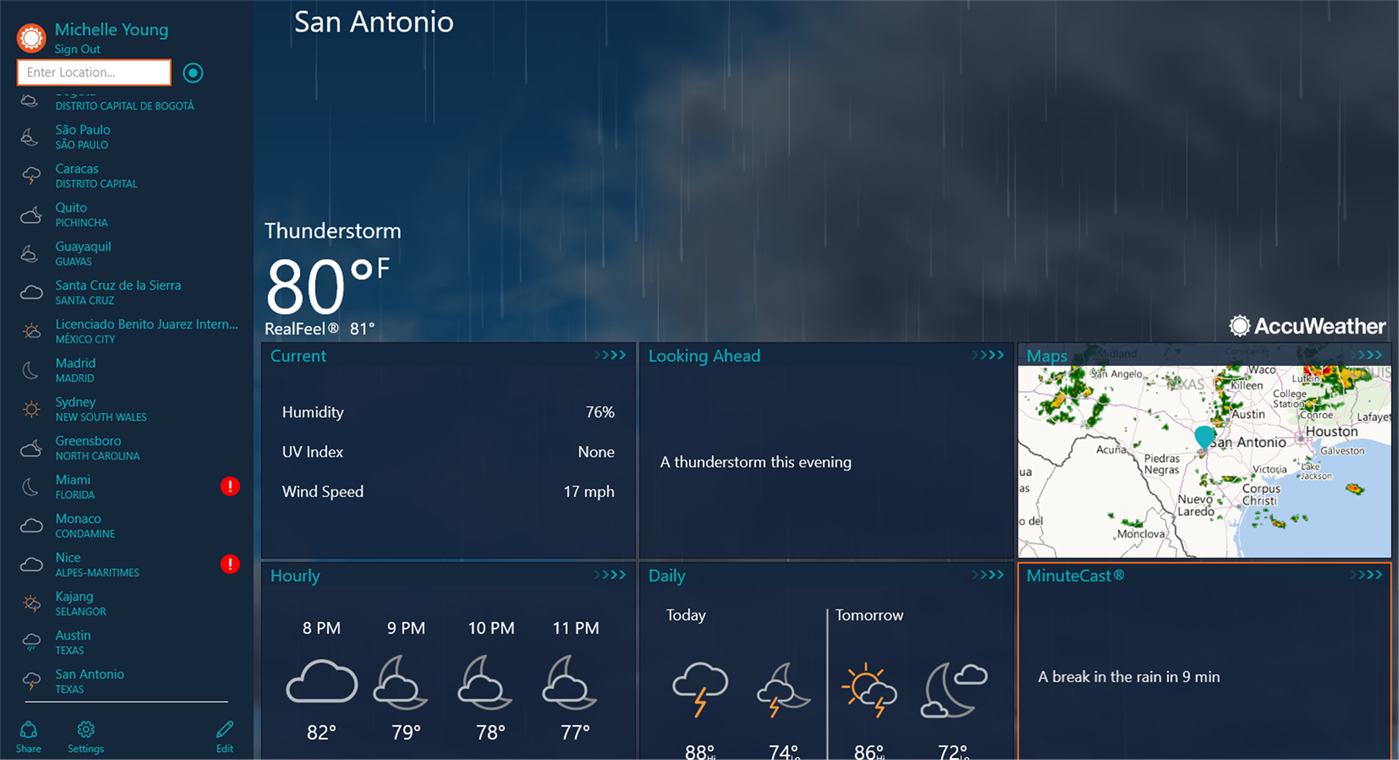 Popular weather app AccuWeather is now available for download on Xbox Store. With this app, you can get the very latest in weather news and information, including MinuteCast, the leading minute-by-minute precipitation forecast that is hyper-localized to your exact street address. Current weather conditions displayed with location name and time, temperature, wind speed, wind gust speed and wind direction, precipitation and amounts, humidity, visibility, UV Index, cloud cover, pressure, and AM and PM times for sunrise and sunset. Option to set current conditions to update as your GPS location changes.
What's New?
• New Ability to Reorder Sections Displayed on the Summary Page

• Current Condition Detail Design layout changes

• Integration of Graphs for • Hourly Details (Precipitation Probability & Humidity)

• Daily Details (Precipitation Probability & Humidity)

• Bug Fixes

• Feature Updates

• Performance enhancements
Download it from Xbox Store for free.