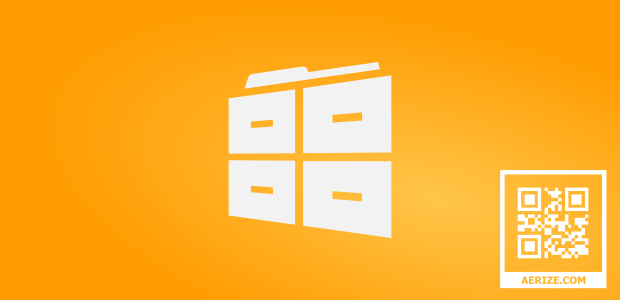 Nothing against available file managers, but Aerize is the first to have a full featured and viable file explorer for the windows phone platform with full SD Card support. This is in part due to the fact that it was unattainable for previous versions of windows phone. In fact Aerize has had a version of Aerize explorer for windows phone 8 since last year, but decided not to release it due to lack of required consumer functionality. Fortunately this meant they had a fully functioning user interface ready when the platform provided the required services. The end product is a mature and powerful file browser, the file manager everyone has been waiting for. Hurry and download Aerize Explorer while its free!
? POWERFUL ?
Aerize Explorer is the first file manager for Windows Phone that can read and write files and folders to storage cards and the device file system. Explore files and folders on your device or removable media card, search for video files, pictures files and music files. Recognizing common file types such as images, videos, music, and PDF files, this file explorer helps you to browse basic file information or launch files using the associated application. Start exploring the entire file system with Aerize Explorer today!
? EASY TO USE ?
With an advanced and intuitive file browser interface, Aerize Explorer can quickly and easily manage all of your files, folders, and storage cards with ease. Aerize Explorer employs an intuitive and easy to use Cut, Copy and Paste interface; this simplicity ensures Aerize Explorer is a powerful file manager. When you want to move a folder, simply tap and hold, then tap the Cut icon. Navigate to the destination and tap Paste. Simple. Easy. Powerful.
? FILE MANAGEMENT ?
Have files on your phone you want to move to an external storage card to free up some space? You're in luck! Aerize Explorer enables direct file system access with the ability to move and copy files and folders between devices and removable storage cards. Using a familiar folder browsing interface, you can view files on both the device and the external storage card. Using the intuitive Cut, Copy and Paste process, moving a folder or file is jast as simple as making a copy. Its simple and easy yet very powerful.
? OPEN FOR BUSINESS ?
While easy to use, Aerize Explorer enables powerful system integration by allowing you to open files with any application on the device. Dont have an application that can open the type of file already on your device? Aerize Explorer makes this easy to, prompting to download an app from the Windows Phone Store that can handle the file type association. Files are no longer confined to just the application used to create them on Windows Phone.
? SHARING POSSIBILITIES ?
Open a whole new world of file sharing possibilities with Aerize Explorer. Bringing the innovative Share charm from Windows 8, sharing files and folders with other apps on the device has never been easier. Share files and folders to any application that accepts files as a sharing target. Want to tap and send to share a song with a friend? Simply tap share and select NFC. Maybe you want to share a PDF report with a coworker? Again, just tap share and chose an app. The possibilities are endless. Video to Facebook. Photo to twitter. Check.
Aerize Explorer requires Windows Phone 8.1, maybe its time to upgrade using the Developer Preview App in the Windows Phone Store.