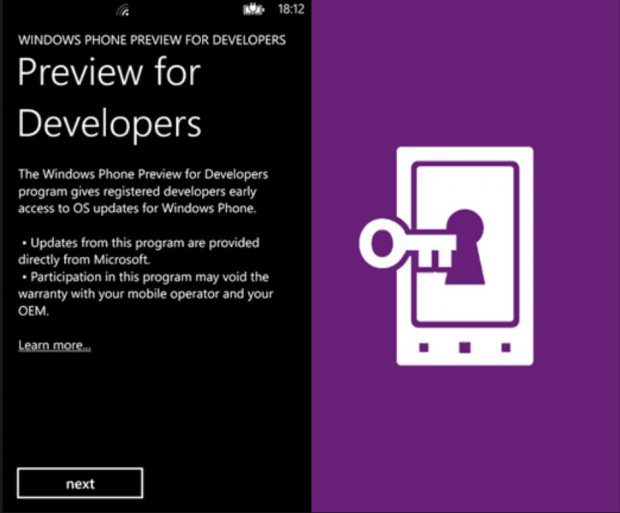 Microsoft today announced the release on Windows Phone 8.1 developer preview for all Windows Phone 8 devices. Either your WP8 device is Lumia 520 or Lumia 1520, you can download the developer preview now.
How to Download Windows Phone 8.1 Developer preview on your device?
What is developer preview?
Windows Phone Preview for Developers gives registered developers access to prerelease Windows Phone operating system updates for their development phone, directly from Microsoft. Since, this preview program was created to give developers time to test their apps, and to validate that their apps run as expected on a real phone before an operating system update is made generally available to your customers, expect few bugs here and there.
What you need to download this developer preview?
To get Windows Phone developer preview updates, you need to be a registered developer or be running a "developer unlocked" phone.
Find the full set of instructions on how to get those after the break,

How to register yourself as a developer?
There are two ways to do it.
Follow either of the above methods to register as a developer.
If you are already a developer, you can also "Developer unlock" your phone to be eligible for this update.
Download the developer tools to register and "developer unlock" your phone
Also, if you have time, review the Terms and Conditions for Windows Phone Preview for Developers for the program.  
Now, you have completed all the prerequisites. Click the download link below to download Windows Phone Preview for Developers app on your Windows Phone device.
Once installed, go to Settings -> Phone update and Tap Check for updates. The Windows Phone 8.1 developer preview update will be notified and you can download it from there.
If you face any issues while upgrading,  visit Windows Phone Preview for Developers support forum.