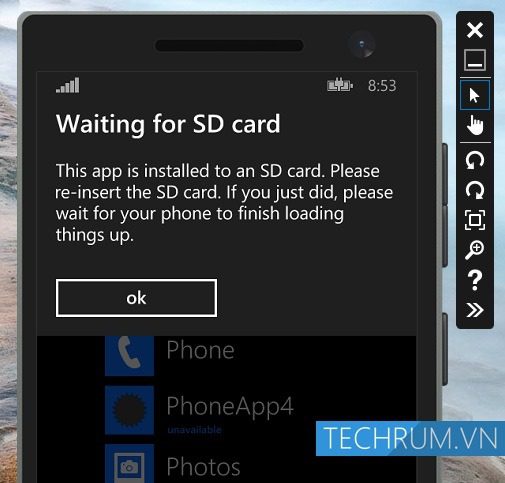 Here is a round-up of a few more Windows Phone 8.1 titbits uncovered today.
Via Windows Phone Lover, we now know that developers will be able to disable screen shots for certain apps, which is good news for Snapchat and similar apps.
The relevant MUI line is:
You cannot capture protected content or the app that was disabled by company policy.
Also the Me tile remains in Windows Phone 8.1, and still allows features such as forwarding social media content and retweeting.
Techrum.vn notes that when apps are installed on SD card the content of the apps are pretty exposed on the card, leaving much opportunity for hacking game scores, levels and so forth. Of course we already know developers of sensitive applications can prevent their apps from being installed on SD cards.
Via Matteo, the developer of Reedability,  we now know some of the latest build numbers of Windows Phone 8.1 are 8.10.123130.0.  The emulator build is 8.10.12298, so so far pretty close to up to date.
Also via Saifman and Mohammed we heard that the Action Centre will include 5 slots for quick settings. which will support accessing the camera, WIFI, Bluetooth, Airplane Mode, Rotation Lock, Internet Sharing, Brightness, Do Not Disturb, VPN, Location and Mirroring.
There also seems to be a hint that users will be able to create up to 4 custom accent colours.
See more of our latest Windows Phone 8.1 coverage here.