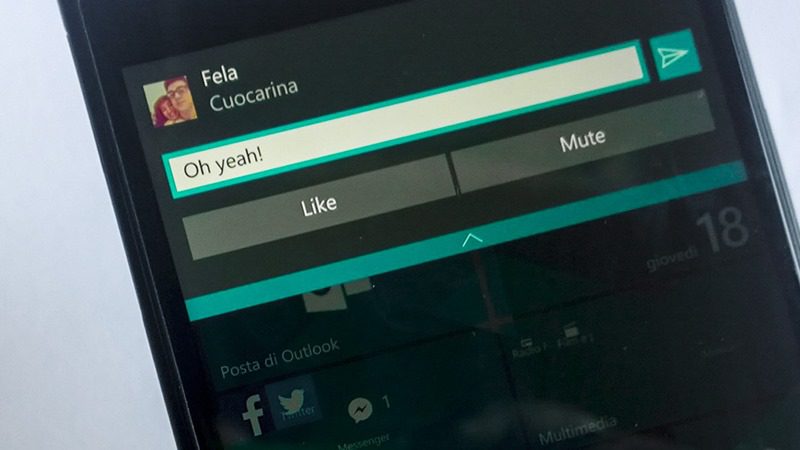 Windows 10 Mobile brings interactive notifications to Windows Phone, but this needs developer support. At present only a few app like messaging and calendar support them on Windows 10 mobile.
Today however WindowsBlogItalia brings us a short video of a demo app created by developer Fela Ameghino which shows the feature in action, allowing you to comment, like and mute Facebook Message notifications directly.
The app is universal, and should work on both phones ant tablets. It has not been released yet, but WBI notes that it should be available soon.
Source