StatCounter published its new report on browser usage today. The latest report from the firm reveals some interesting info about browser usage, and you probably already guessed the results. According to StatCounter, Chrome is top the browser with a market share of 60.5%. Chrome is being followed by Firefox with a market share of 15.6%. Unfortunately enough, Microsoft's Internet Explorer and Edge is just behind Firefox with 15.5% market share. Microsoft's browsers were ahead of Firefox by 0.1% recently, but Firefox has taken over IE and Edge with a lead of 0.1%. Aodhan Cullen, the CEO of StatCounter stated:
"Microsoft might have expected a boost to its overall browser share as the result of the launch of the Windows 10 with Edge but it hasn't happened to date"
StatCounter also revealed that Safari, Opera and other browsers now claim 8.4% of the market, which isn't too bad: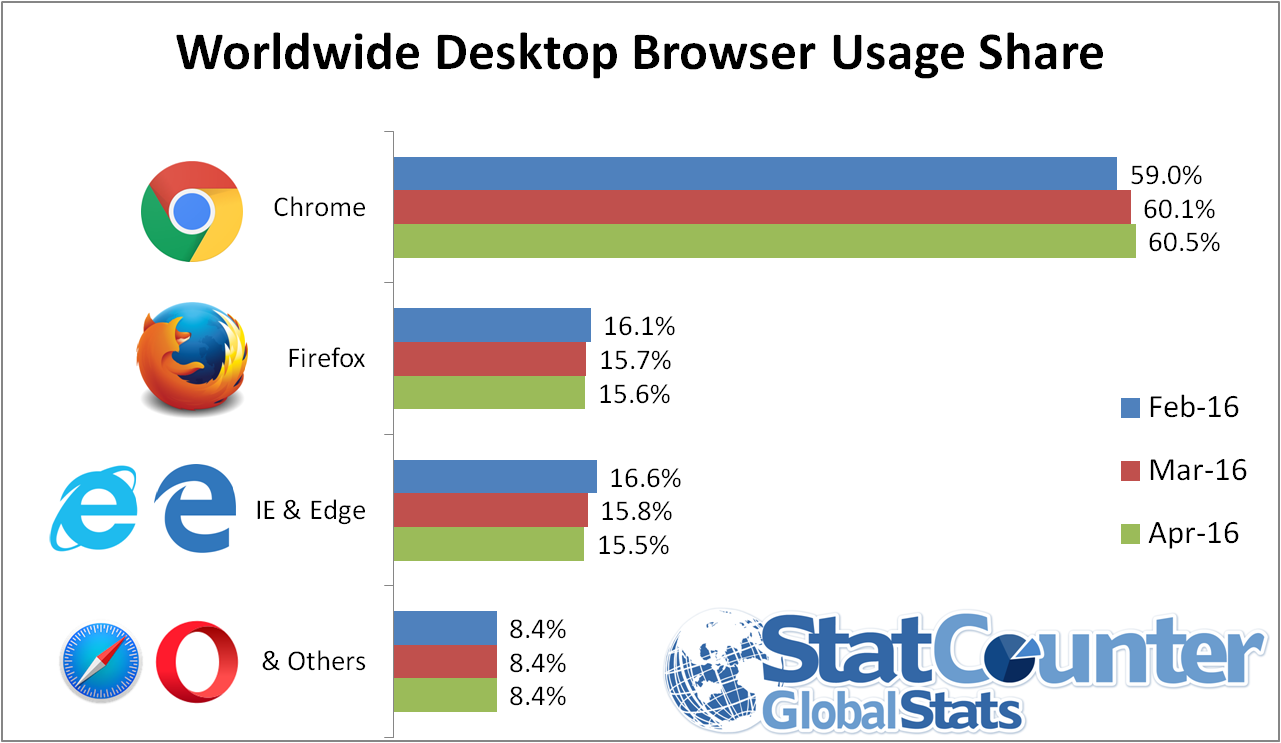 What do you think of Microsoft Edge and IE's market share? Let us know in the comment section below.