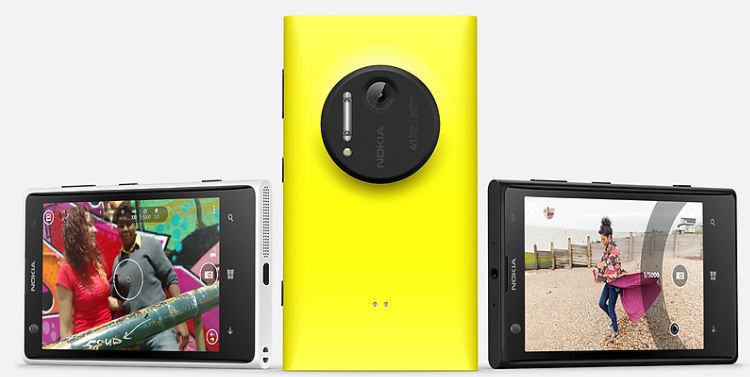 In a press release Telefonica announced that it has reached an agreement with Nokia to be the exclusive provider of the 64GB version of the Nokia Lumia 1020.
Telefonica has over 320 million customers and says the exclusive is part of their commitment to answer demand from customers and enrich the Windows Phone ecosystem.
The 64GB Nokia Lumia  1020 will be available through O2 ( in the UK , Czech Republic and Germany ) , Vivo ( Brazil ) and Movistar ( Spain, Chile, Mexico and other countries) .
The handset will support Telefonica's LTE network rolling out in UK , Germany , the Czech Republic , Brazil, Mexico and Spain , and other markets will be incorporated before end of the year .
The new Nokia Lumia 64GB 1020 is available today in Germany , with an initial cost of 19 euros and a monthly fee of 27.50 euros (on the MyHandy plan) . In UK the handset will be available from free  on O2 for £37 per month and will be accompanied by an accessory kit worth £200.
In Spain and Brazil the handset will launch in October, with prices from 24 euros per month ( in Spain ) and competitive offers for pre-order  in Brazil.  The handset will be available in yellow, white and black.
"Telefonica is delighted to partner again with Microsoft and Nokia to offer its combining customers an extraordinary experience and super fast 4G connection , all as part of our continuing support for Windows Phone OS as a third ecosystem , said Marieta Rivero , Director of Global Marketing at Telefónica.